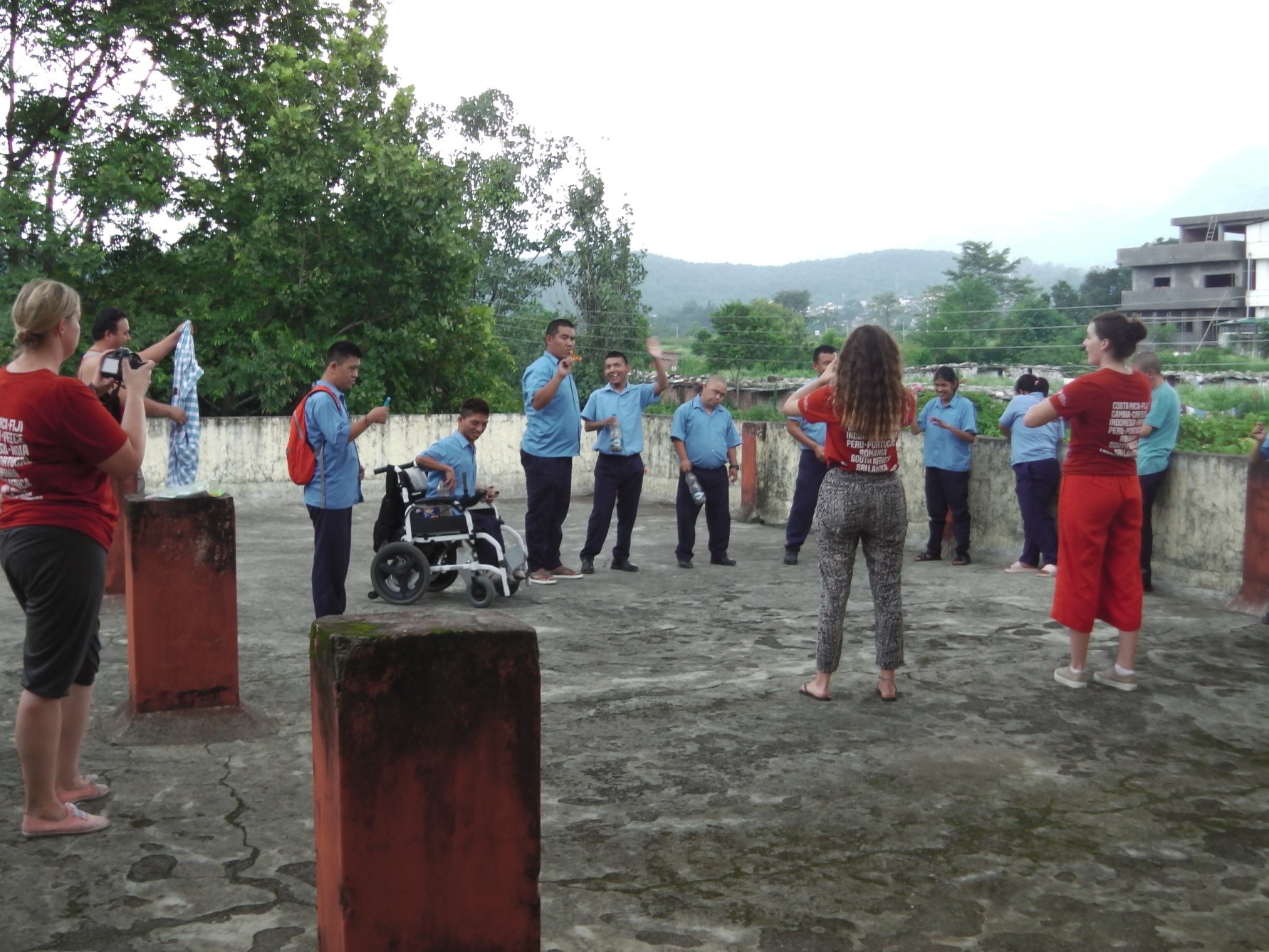 We would like to extend our heartfelt thanks to Leeds Backett University for organizing a volunteer program in Ngeonga School from 16th to 27th July 2018. A team of eight volunteers with mixture of skills like physiotherapy, art psychotherapy and social workers etc who have tirelessly work and shared their knowledge with Ngoenga staff for the betterment of Ngoenga chidlren.
During the period, the volunteers were work in physiotherapy class and organize different activities like games, reading, writing and art activities etc. They also contributed their work in cleaning school basketball ground.
The Leeds Backett University volunteer students are an inspiration to all the new generation that contributes to betterment of humanity. Their dedication can simply be felt and seen in the wide smiles of our special needs children of Ngoenga School. We are very grateful to Leeds Backett University volunteers for your great contribution since many years.
Volunteers: Ebru Camei, Jodi Lee Baxter, Keren Vermilas, Melisa Henderson, Phil Russell, Pippa Crosby, Sioned Ann Grubb and Victoria. Thank you very much!