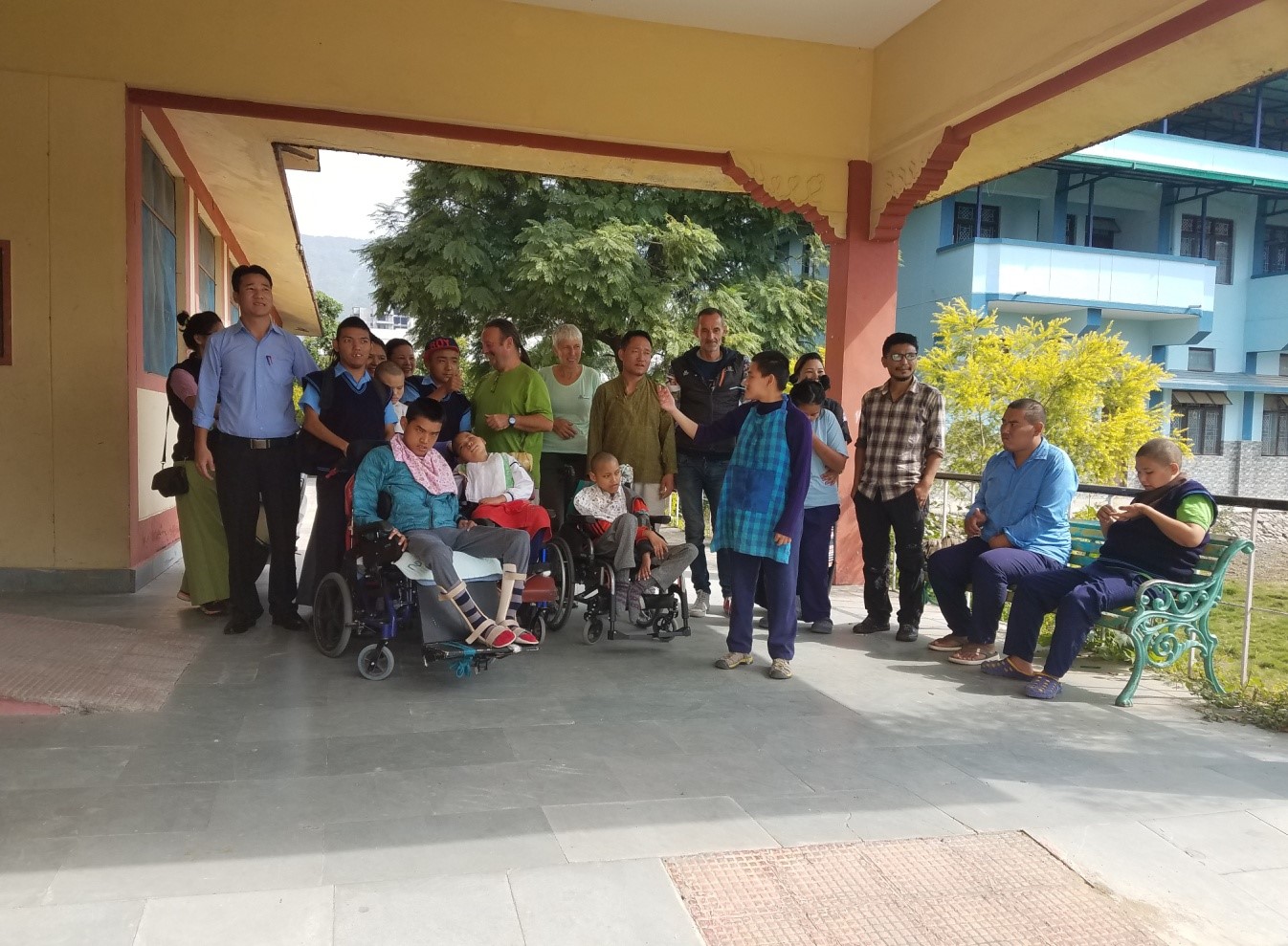 Sponsor Marie and Jean-Pierre along with the members of Rewa Association visited Ngoenga School on 9th October 2018. Ngoenga Director, staff members and children warmly welcomed them to Ngoenga School.
Short meeting was held in Ngoenga Office with Rewa Association members, Director, Accountant and Office Secretary cum Cashier. The main purpose of the meeting was regarding the physiotherapy equipment and children's medical expenses. Apart from this, Director also proposed project of installing CCTV cameras in Ngoenga School to keep a closer eye on the children and security purpose as well. In a meantime, they visited hostel and school campus.
On 10th October, they went to Dehradun with the Director to buy a new grass cutter machine for Ngeonag School as requested by the director. We would like to express our heartfelt gratitude towards Sponsor Marie and Jean-Pierre and the other members of Rewa association for the visitation and their kind and constant support towards Ngoenga School for Tibetan children with special needs.