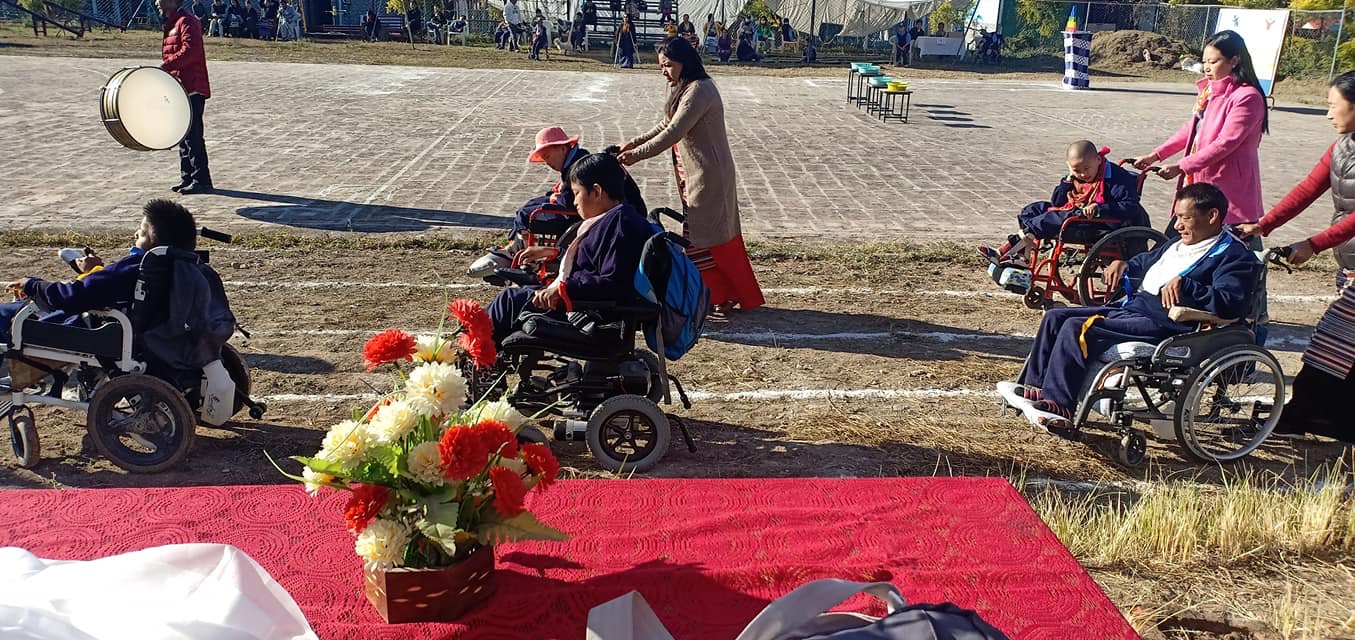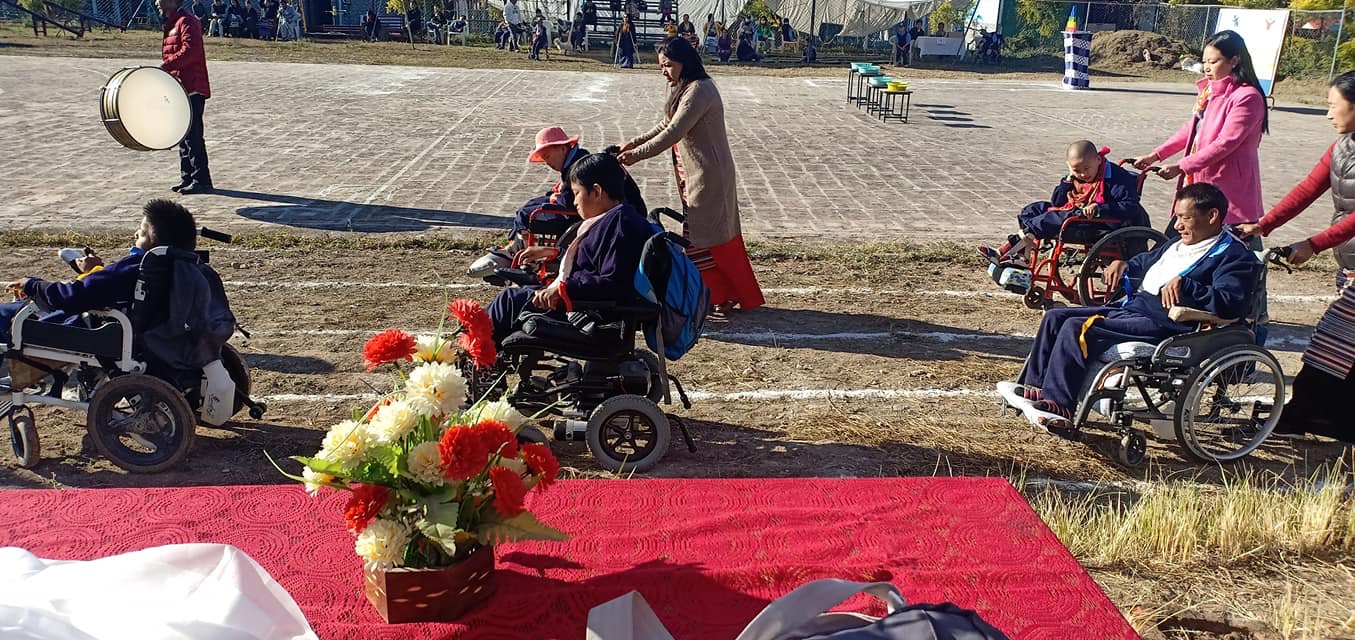 On Tuesday 3rd December 2019, the Ngoenga School, Dehradun  observed the 'International Disability Day' in a big way. It's been five long years in the past that the school could not celebrate this occasion of International Disability Day due to some unavoidable circumstances.
Fortunately this year 2019, the program was held at the main ground of the school with all school children, teachers, staff members and the school Director Mr. Pemba Labrang. The ground was decorated with full of banners, colors and tents by teachers for the occasion. The chief guest of the program was chaired by Mr. Norbu la, Dekyiling Tibetan Settlement Officer, Dehradun. Anchored by School Office Secretary, the program begun at 9:00 am with the beginning of March Pass by Ngoenga Children and then singing the Tibetan National Anthem followed by Indian National Anthem.
The Ngoenga School Director gave a brief introduction mentioning the importance of the occasion for the school and also for the community. After that, the music was rolled out with two sequences of beautiful Tibetan folk dance & a group song was performed by all the Ngoenga Children. Meanwhile, Tea & snacks were served during the program. This time, a new element was that the school has able to organize various games like Spoon Race, 80/150 meter Race, Sack Race, Balloon bursting, Legged Race, Boccia ball game, Dressing race, Shot Put, Tin Target  etc. for the special children. Likewise, the children gladly participated in all games & enjoyed to the fullest. The school authority has awarded prices & small gifts to all the winners. The Management of School believes that the children got an exposure to the outside world's competitive atmosphere. Also felt that they had a special experience by participating in these various games.
At last, the chief guest of the program Mr. Norbu gave a very appreciative speech & extended thank you to everyone working in the school as it is because of the team effort that has made the success of beautifully celebrating such an important day. The program ended with a very warm vote of thanks to the chief guest and to every staff by the school acting Headmistress Mrs. Tashi Kunzom la. The special lunch was served to all children & staff on the special day. The school was closed after the lunch.