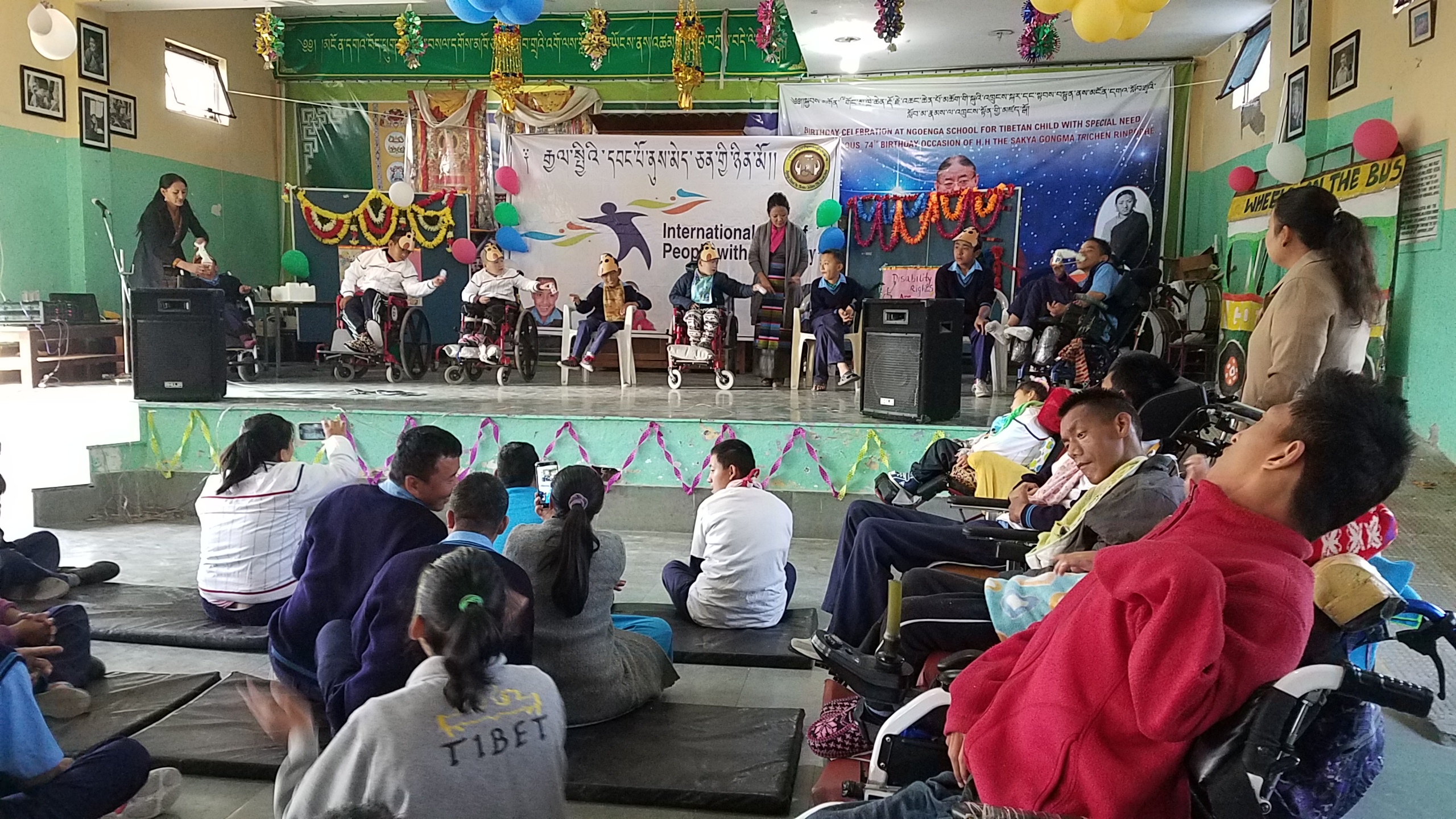 Every year Ngoenga School celebrates a different occasions but 3rd December is a very special day for Ngoenga School. We observed International day for children with disabilities by creating opportunities to help them realize their potential, be it through music, sports and social skills. The aim of the celebration was to promote an understanding of children with disability and encourage them to support their dignity, rights and wellbeing. As always we celebrate the International Disable day in school with great preparations which started almost a month before.
We all "special children and staffs" gathered sharp at 9:30 am in school auditorium.
The function started with Tibetan and Indian National Anthem followed by Ngoenga Acting Director Mr. Tenzin Tsundue's speech about the day & on the theme of the year "Empowering persons with disabilities & ensuring inclusiveness and equality".
After which Ngoenga staffs perform on different songs prepared by teaching staffs such as Tibetan dance, Group song, and solo song, etc. after the culture event, our school teacher inspired the children with the short speech. After the speech our Physiotherapy department organized different game activities for our special children, such as wheel chair race, crawling race and many others. With full of encouragement & enthusiasm our staffs took part with our special children in all games. The winners were awarded prize by the acting director. Children's were very happy while receiving the prizes and other got fully encouraged during the games. All the children had enjoyed the event and we served special tea and lunch to all the special children and staffs at Ngoenga Dining hall.