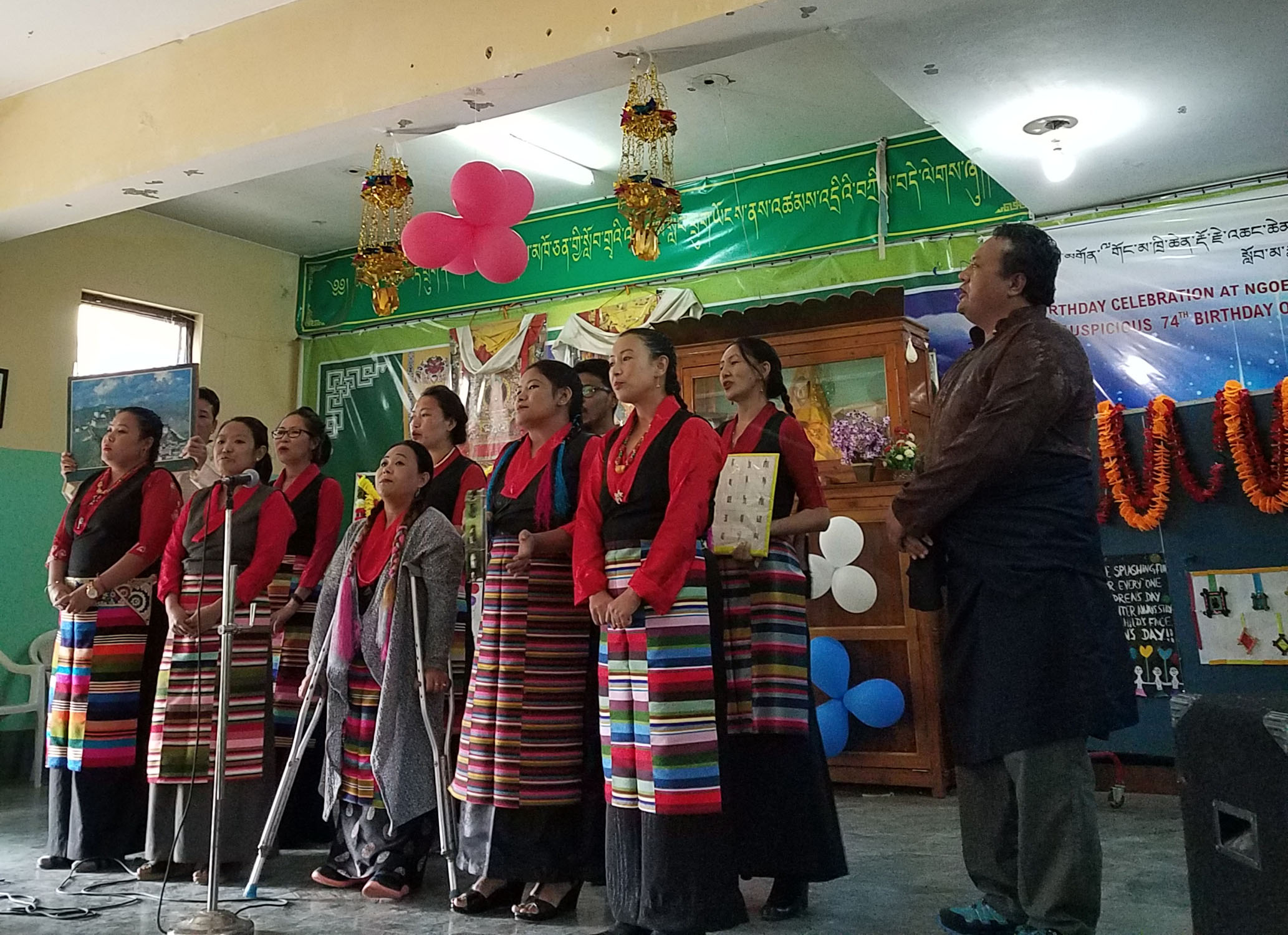 "There is no garden as beautiful as Childhood". Every child is a different kind of flower; together they make this world a beautiful garden. Children's day is all about cherishing our kids and having fun. It is celebrated on 14th November every year on the birth anniversary of Jawaharlal Nehru, sometimes called "Chacha* Nehru", the first Prime Minister of India.
As it is generally seen, students perform for teachers on various occasions, but today is the occasion where staffs gave various performance for children in order to express their love, care and important of their existence.
Like every year, in Ngoenga school Children's day was celebrated with full of joyfulness and excitement with presences of all staff and children. The day was started with Tibetan and Indian National Anthem followed by Ngoenga Acting Director Mr. Tenzin Jigmey speech about the day and child Tenzin Lhakpa highlighted the importance of the day and it was informative.
Ngoenga staff were divided into two groups i.e Teaching and Foster parents. They performed dance on various song in Tibetan, Hindi and Ladhaki. Solo song and fashion show was also performed by the staff members. However, at the end of the event, children had a good laugh and joyful day. We also served special tea and lunch to all the children and staffs.
* Chacha  – Uncle