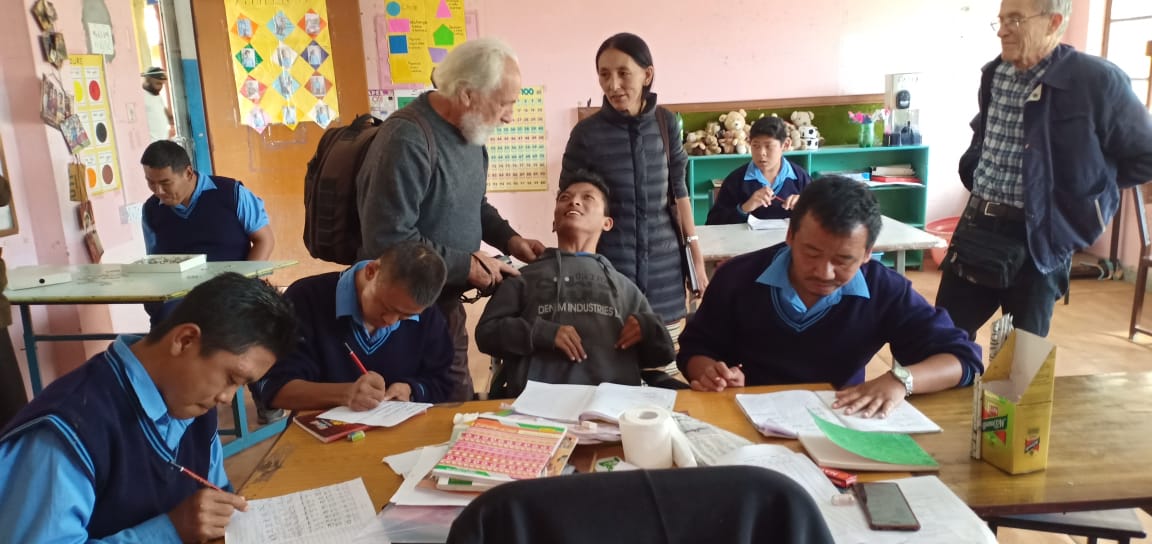 The President of AET, France Mr. Gilbert Leroy along with his team Mr. George Bordet(Treasurer), and Mr. Karma Thinlay (Vice Treasurer) visited Ngoenga School for the first time on 12th Nov 2019. The School Director Mr. Pemba Labrang greeted them with the traditional Tibetan white scarf (Khatak) and welcomed them to the school.
A meeting was held in the Director's office with the AET team, Acting Headmistress & Office Secretary regarding the school & its present condition. The Director and school staffs discussed about the well-being of six Ngoenga School Children who are being sponsored by AET sponsorship. The School Director discussed the overall situation of school with them and asked for their kind help for future school projects. The President of AET discussed on future planning projects aids rather than sponsoring individual Ngoenga children since it's difficult for the AET team seeking a sponsor for individual children. So the AET promised to help in the future school projects.
The team visited each of five classes of the school, the five hostels as well and also the Physiotherapy class which helps them to improve the Ngoenga Children to improve their muscles conditions. The sponsors were happy & indeed impressed with seeing the condition of tidy neat & clean hostels & the beautiful atmosphere of the school environment.
Finally, the AET team had a special lunch in the school dining hall and left the school in the afternoon.  .