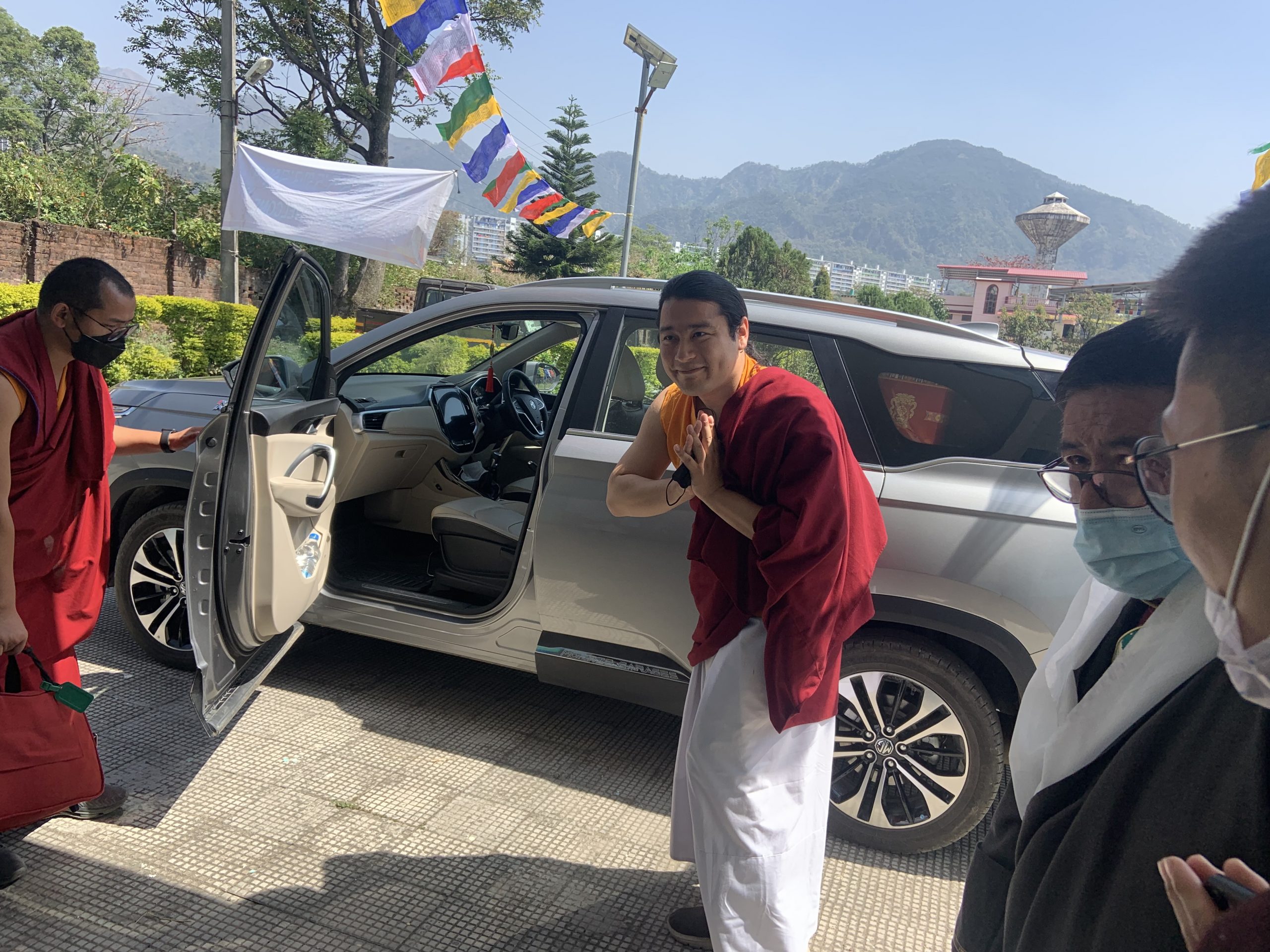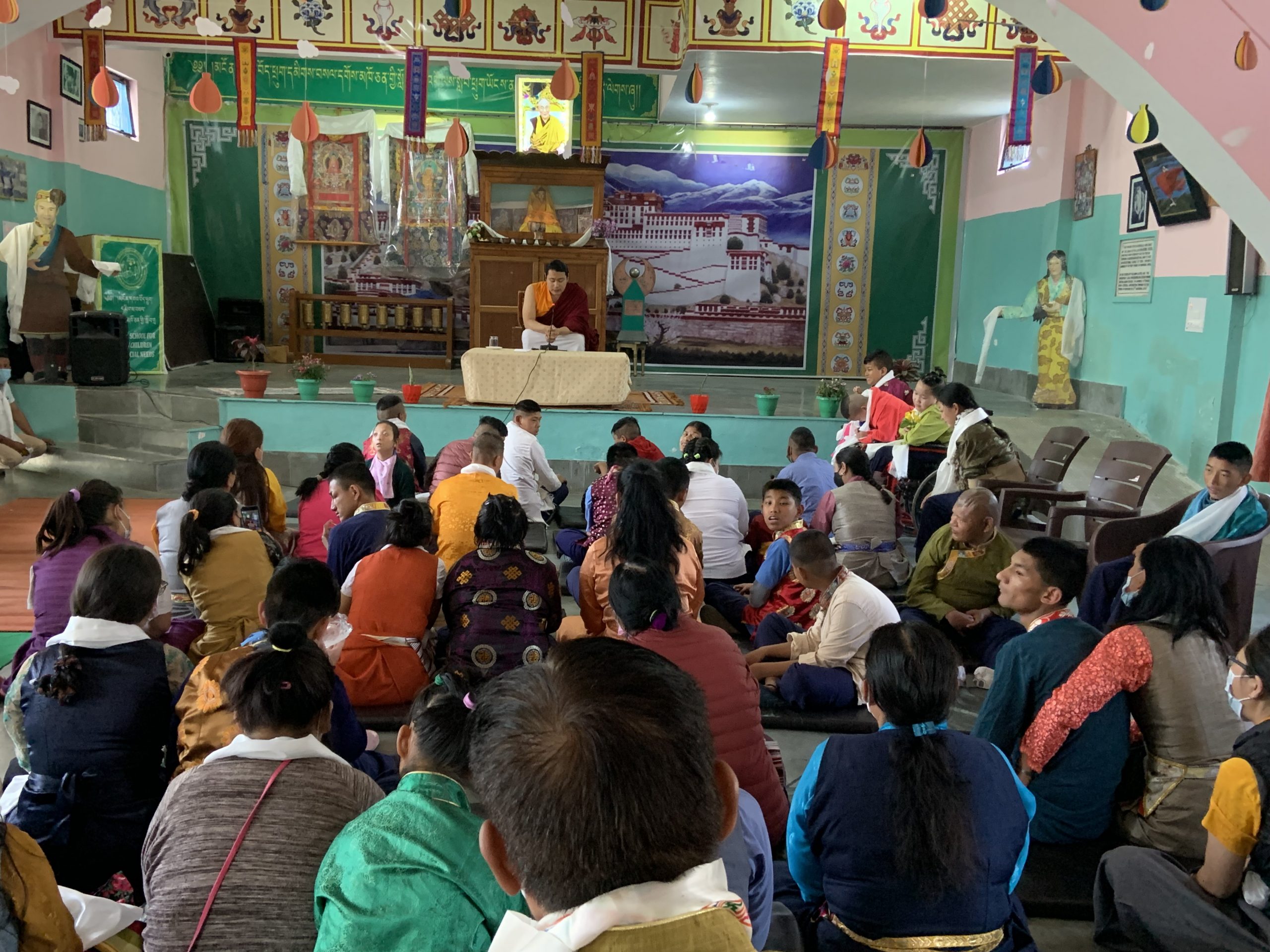 Dharamsala: On the 22nd of March 2022, His Eminence Avikrita Vajra Rinpoche visited the Ngoenga School for Tibetan Children with Special Needs, Dehradun. At around nine in the morning, our school Director along with the Headmaster was invited by Rinpoche and was offered a private audience at "Sakya Monlam Foundation" situated in Chota Kirsali near Dekyiling Tibetan Settlement.
After the private audience, His Eminence along with other Khenpos and monks visited the school. They were received with a warm welcome by our school staff and children at the entrance of our school hall. The school was decorated beautifully by our teachers for welcoming the Rinpoche. He later blessed the gathering with words of encouragement and most importantly bestowed Ka-go (to halt hindrances and obstacles.
H.E. Avikrita Vajra Rinpoche emphasized the importance of Dharma and compassion towards all sentient beings especially, to children with special needs. He also talked about how empathy plays an important moral value and that we should never hesitate to show kindness in any manner. Rinpoche La also expressed how crucial faith is and that we should chant Avalokiteśvara, Chenrezig chant "Om Mani Padme Hum" and Jetsun Dolma/Tara Chant "Om Tare Tuttare Ture Soha" in the ears of socially bereaved children so that it benefits their path towards Dharma.
Rinpoche's visit to our school felt like a breath of fresh air as we are sure that his valuable words will benefit our staff to perform better every day and his positive aura made our children really happy.
We consider ourselves very lucky to have been in the presence of H.E. Avikrita Vajra Rinpoche and would like to extend gratitude to our School Headmaster for arranging this visit.
Furthermore, Rinpoche La also offered to help or visit our school in any case required.