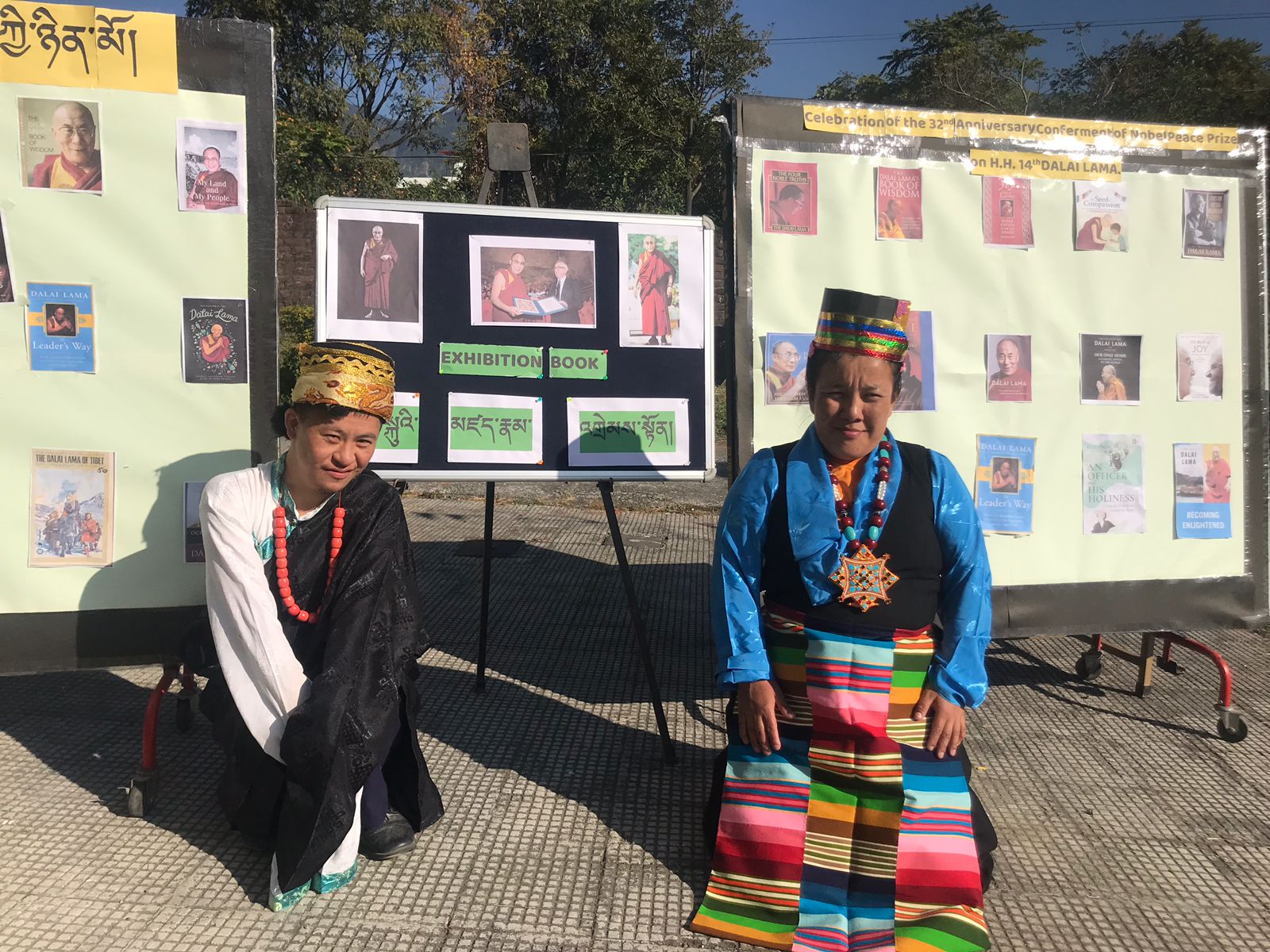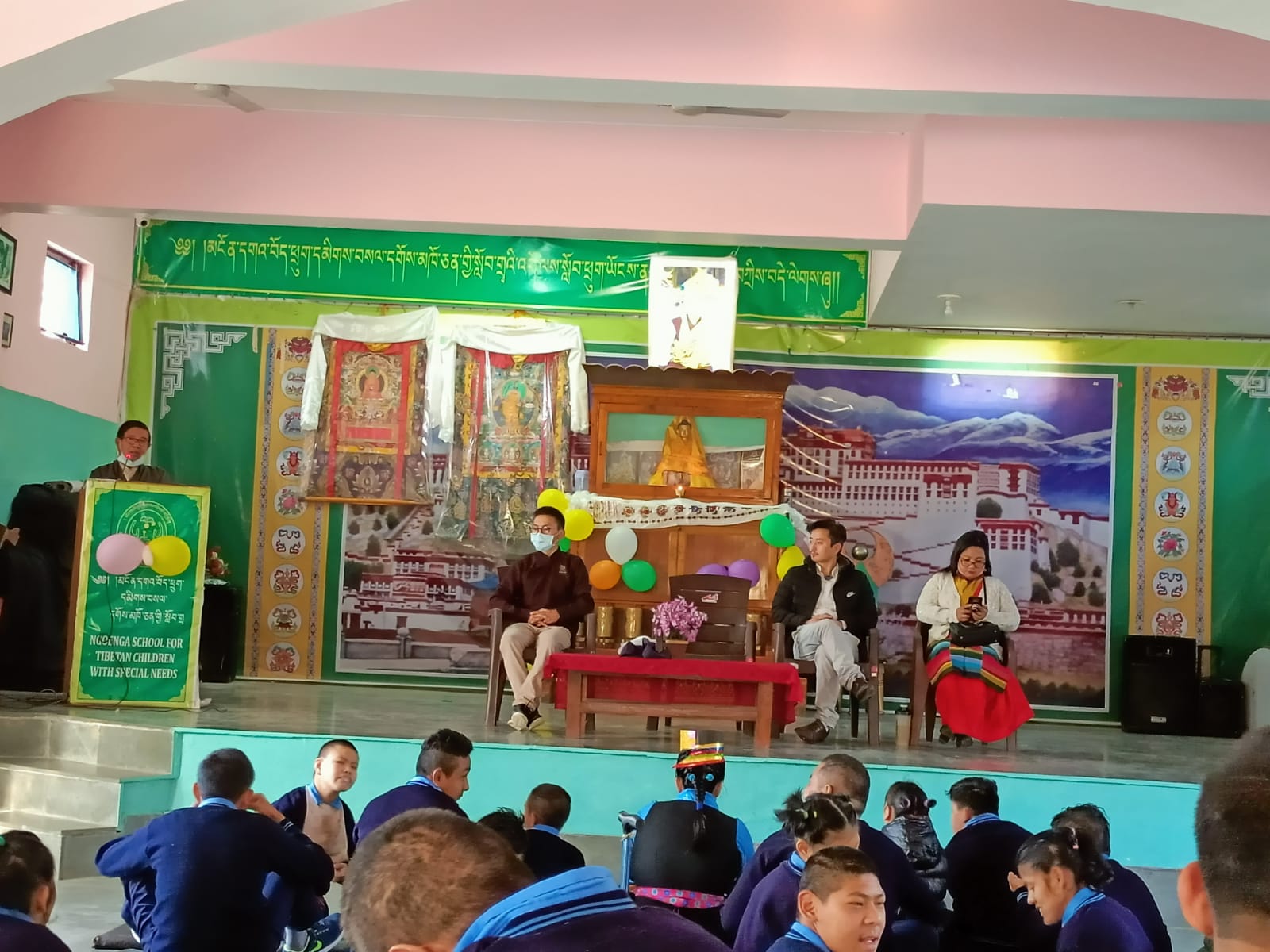 Dehradun: On Friday, 10th December 2021, Ngoenga School celebrated the 32nd anniversary of the conferment of the Nobel Peace Prize to His Holiness the 14th Dalai Lama of Tibet. The entire Ngoenga School staff and children gathered in the morning at the School's hall. The function began with the singing of Tibetan and Indian national anthem followed by offering the white scarf (Khatak) ceremony to the portrait of H.H. The Great 14th Dalai Lama. After that, School Director Mr. Pemba addressed the gathering on the occasion. Following the address, an appreciation certificate and a cash amount of INR 3,100 was awarded as a gesture of recognition and appreciation from the staff to the school gatekeeper to acknowledge his effort and commitment to keeping the school environment neat and clean.
The program continued by serving Tibetan butter tea and sweet rice (day-si) to all the children and staff at the school auditorium followed by a brief prayer session offered for the long life of H.H. The great 14th Dalai lama. The school children sang and performed dances in both Tibetan /Hindi songs and also some cultural songs. The program ended with a 'Thank You' note by Headmaster Nyima la.
The day-long program was concluded with a friendly basketball match between the teachers and foster parents which was thoroughly enjoyed by all.