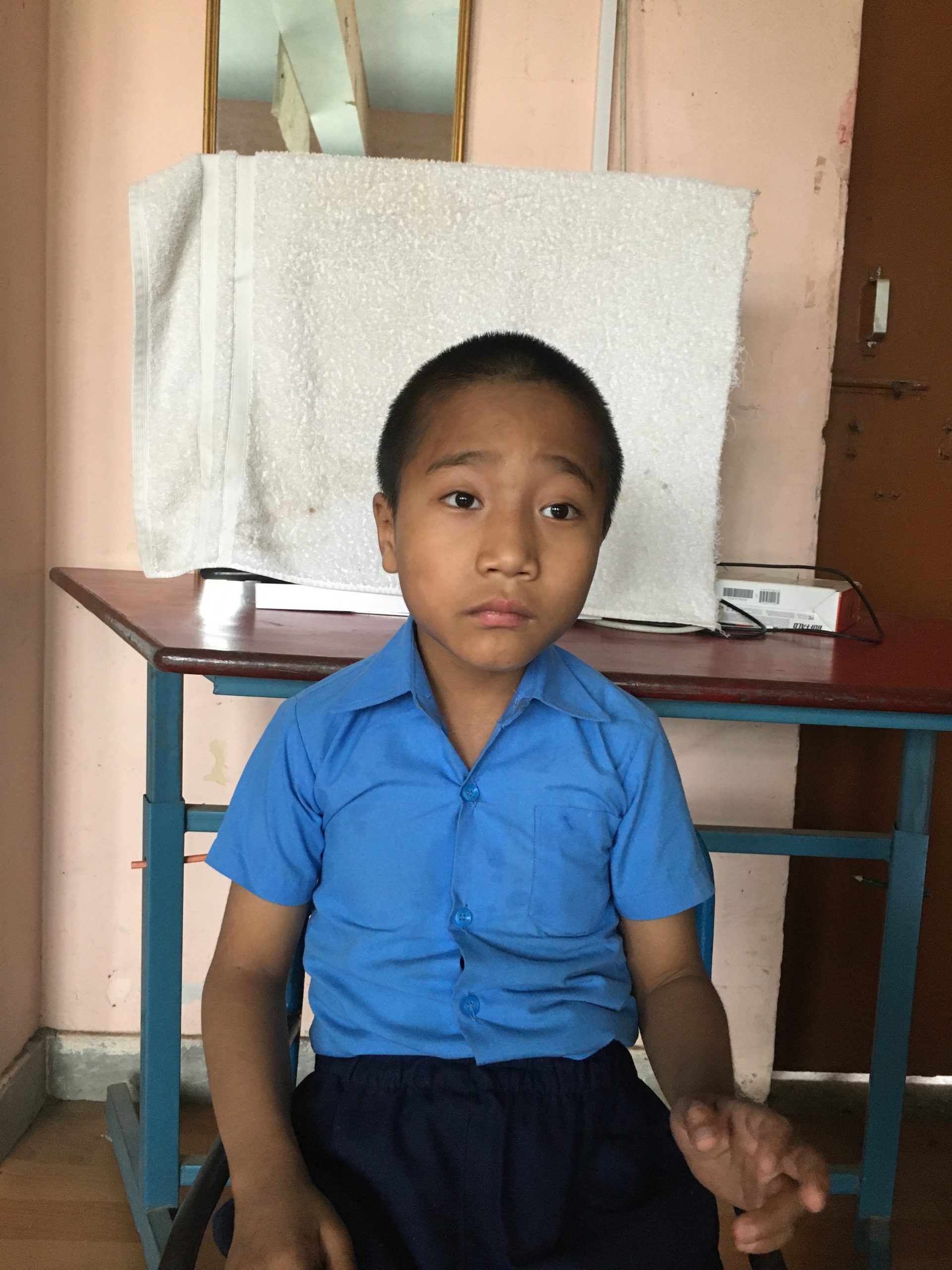 Lobsang Dawa
| | |
| --- | --- |
| D.O.B | January 7, 2013 |
| D.O.A | July 15, 2019 |
| Hometown | Spiti, H.P. |
| Diagnosis | Cerebral Palsy |
Summary
Family Background
Lobsang Dawa has four family members namely – father, mother, and two sisters. He belongs to a very poor family. His father is the breadwinner of the family, generating Rs 2000/- a month. The main source of his family occupation is farming. As per the child's parents, the child cannot speak and always prefers to stay outside. Hence, the child has enrolled in he Ngoenga School to improve his health conditions.
Medical Background
As mentioned earlier, the child can't speak and does not have proper functioning of his brain although the child had born in a normal delivery taking the period of eight and a half months. We had observed symptoms starting at the age of three. Therefore, the parents took him to the nearby hospital and the doctor has declared him as a special child and diagnosed with Cerebral Palsy (CP) Spastic at the Spiti Hospital in Himachal state of India. The child has a disabled certificate with CP spastic. He is having a sort of aggressive nature too. In fact, he is walking in normal condition, however, he is unable to speak. The good thing is he can understand what we say and he can eat by himself.
He needs further proper care: help to do daily activities, wear his daily clothes, brushing his teeth, and maintaining the general hygiene of his health.
The above details of the child information is true and genuine to the best of our knowledge, discussing with his parents here at the Ngoenga School Office, Dehradun (UK).