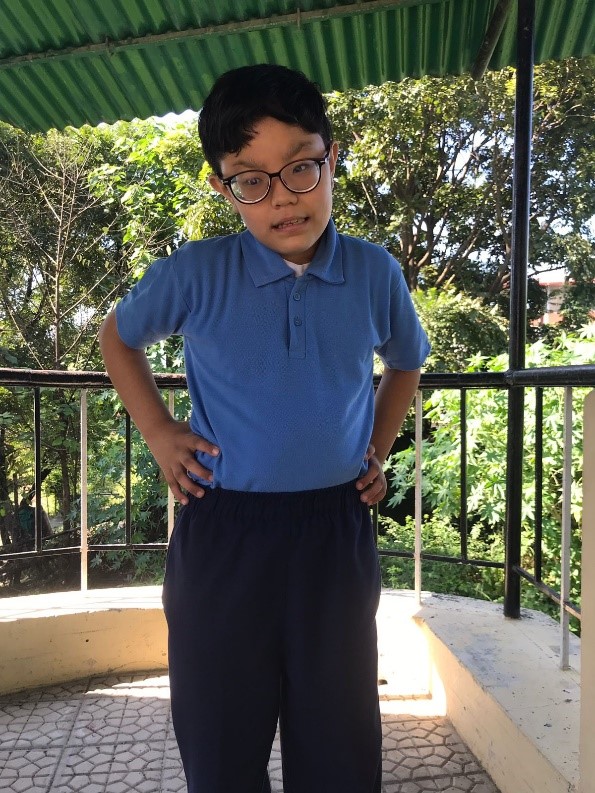 Tenzin Nyidon
| | |
| --- | --- |
| D.O.B | 17/09/2012 |
| D.O.A | 01/09/2022 |
| Hometown | Dekyilng, Dehradun |
| Diagnosis | Profound disability |
Summary
Tenzin Nyidon was born on 17-09-2012 and she is from Dekyiling, Dehradun to Tsering Topla (Father) and Tenzin Chonyi (Mother). She is 10 years old as of 2022 and one of the newest admission to Ngoenga School.
Her condition can be broadly classified under "Multiple disabilities", she was diagnosed with Hypoxic Ischemic Encephalopathy and Intellectual impairment. She also has problems with speech and sight.
Amongst other difficulties, Nyidon's eyesight has been a major concern to her Parents. Her eyesight has been deteriorating over years, power of her current spectacles stands at minus-13.
Her family has been a great emotional support towards her all these years.
We have observed Nyidon to be a loving and caring child filled with empathy and compassion.
She reflects compassionate behavior towards other children and loves associating with new people. Until now, she was receiving education and therapy from a private institution from her parents without any other financial support.
As Ngoenga School for Tibetan Children with Special Needs offers extensive support and care under one roof such as education, vocational training, foster care, and therapeutic interventions. This was the primary reason for her parents to enroll Nyidon in Ngoenga School. Under proper guidance and teamwork, we believe she can improve and achieve favorable outcomes.