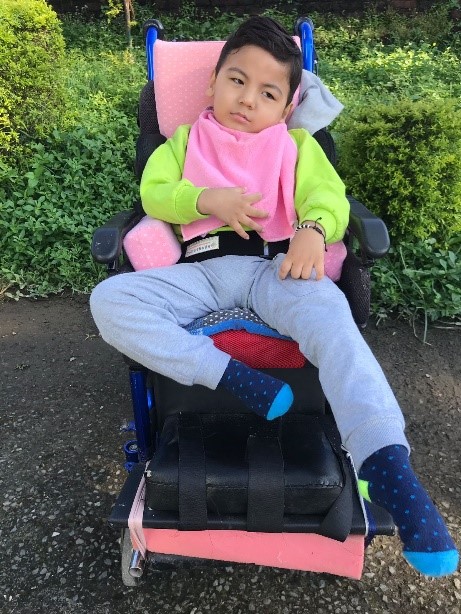 Tenzin Namgil
| | |
| --- | --- |
| D.O.B | 29/11/2018 |
| D.O.A | 01/07/2022 |
| Hometown | Dehradun |
| Diagnosis | Cerebral Palsy |
Summary
Tenzin Namgil was born on 29th November 2018 to Jigme Dawa (Father) and Yeshi Lhamo (Mother) in Lakhanwala, Dehradun a small North Indian settlement. He is the only child to have been admitted to Ngoenga at the young age of 4 (2022). He was diagnosed with Microcephaly and Spastic Quadriparesis in the year 2021.
The family's inability to provide care and support due to their constraints in their financial situation has led to his early admission to Ngoenga. The school caters to all his needs and requirements.
His mother suffers from a psychological disorder and his father is a chronic alcoholic, which makes his state very vulnerable and risky. With support from the surrounding neighbors and friends, he was able to get an admission in Ngoenga School.
Meanwhile, he receives foster care and Physiotherapy. We plan and hope to work holistically to improve his condition.