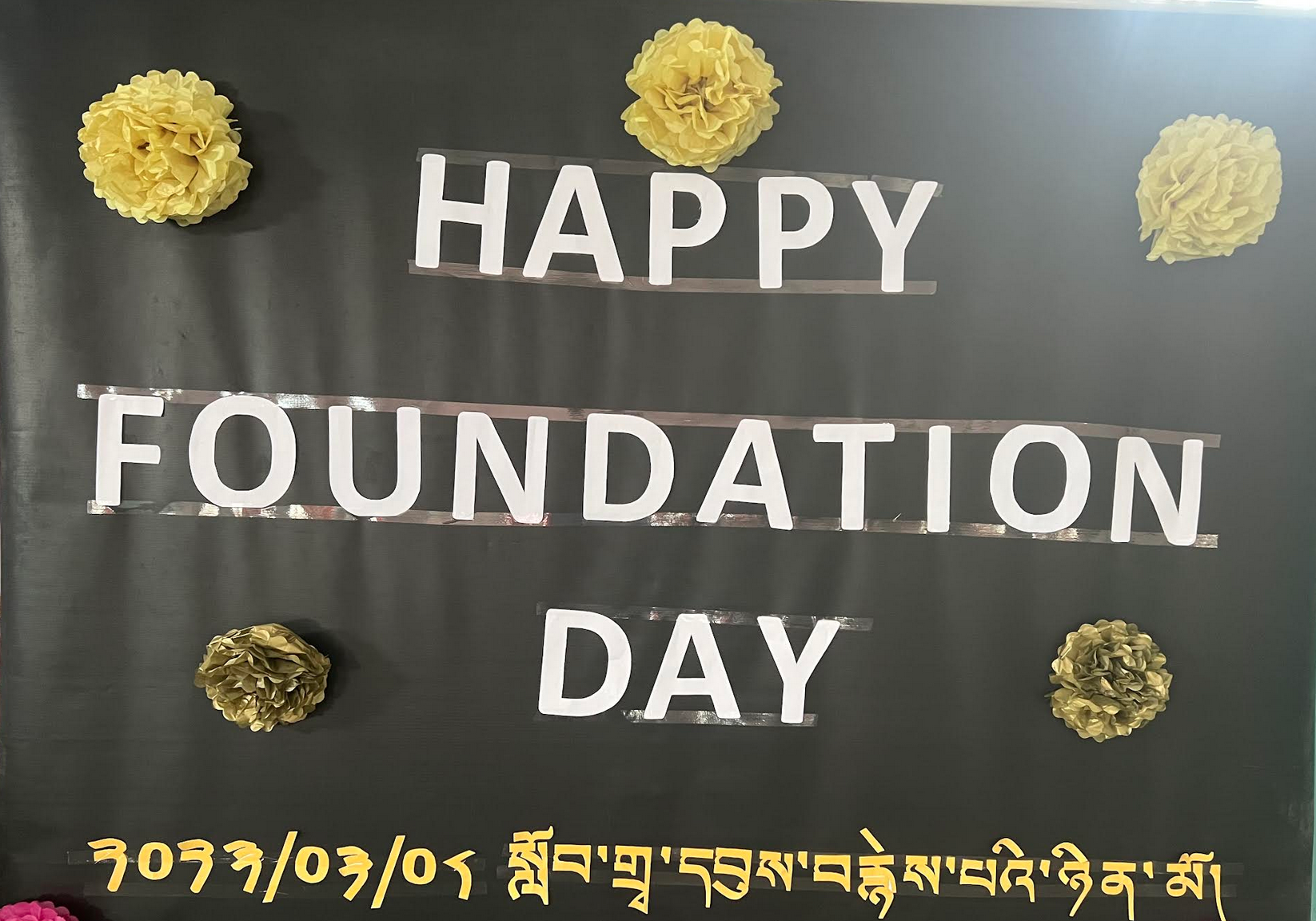 The Ngoenga Special School, Dehradun celebrated its 23rd founding day on the 8th of March 2023, with enthusiasm, fun, and frolic at the school auditorium. This is a special day when the entire Ngoenga School staff and children have a chance to reflect not only on the beginnings of the Ngoenga School but also on the significant development since its inception. 
It was a journey of enthusiasm and steady effort which has brought Ngoenga Special School to this platform where it is serving in the best way by imparting education and giving hands to the significant development of special children.
The function started with the offering of a White Scarf (Kha-tak) to the portrait of H.H. The Great 14th Dalai Lama and followed by Tibetan and Indian National Anthem. The school Director gave welcome speech along with speech by the headmaster.  Khenpo AThin Yegha-la, from the Sakya Monlam Foundation and the chief guest of the program graced the occasion and took part in the celebrations.
The children performed energetic cultural dance and songs. The children and staff were offered Tibetan butter tea and sweet-rice (Dai-se) as a refreshments.
All the staff and children merrily enjoyed indoor games like color dice game, blowing candles with mask, ball passing and balloon blast. The celebrations ended with a thank you speech by the school secretary cum cashier Tenzin Namphel. Special lunch and dinner were severed to all the staff and children.