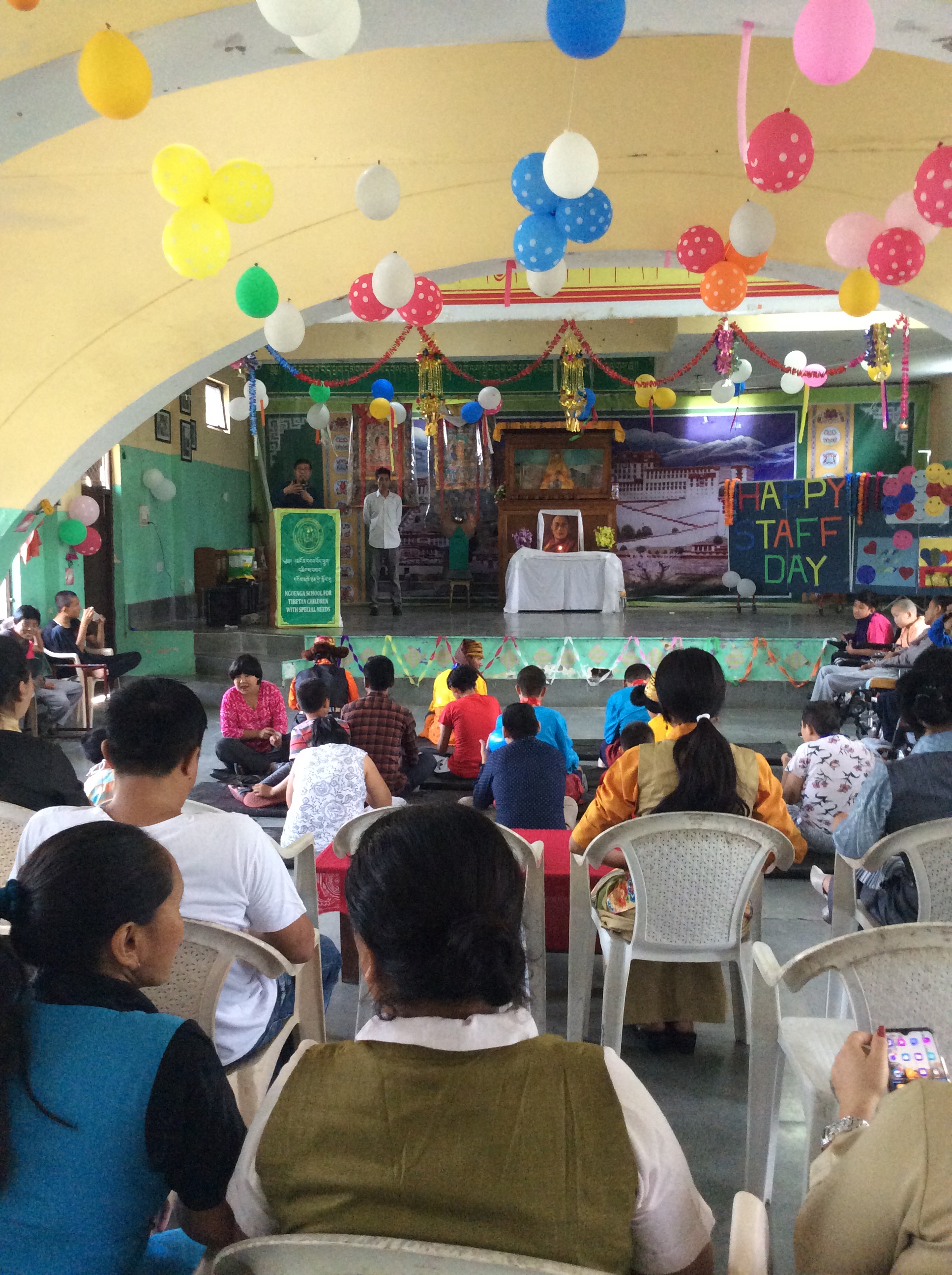 5 SEPTEMBER 2019: We celebrate Teacher's Day every year in our Ngoenga Tibetan School and this year too, we celebrated this important occassion day in a great length! On the particular morning, we all students, director, teachers & staff members are gathered at 9:00am assembly hall and first of all as per the distinct Tibetan culture, we began our programme celebration with prayer & put a white scarf on the portrait of His Holiness the 14th Dalai Lama by each student, teacher, and staff member. Afterwards, we all stood up and had the Tibetan National Anthem following the Indian National Anthem as tribute to both nations.
Next, we had two admirable speeches from our School Director, Mr. Pemba Labrang, followed by acting Headmistress Ms. Tashi Kunzom on Teacher's Day as a token of respect and focusing on the importance of teacher's gratitude for the students. Then on stage, music began and there were a good series of dance sequences were presented by the school students with Tibetan, English, and Hindi songs and dance. Meanwhile, some special decorated cards were distributed to teachers by the students.
During the programme, everyone was enjoying the festivities especially the school children, showing their body movement and smiles on their faces.
Lastly, Mr. Dorjee Gonpo (teacher) thanked all the organizers and teachers, and a special mid-day lunch was served at the dining hall.
The school was given a half day holiday after the programme.