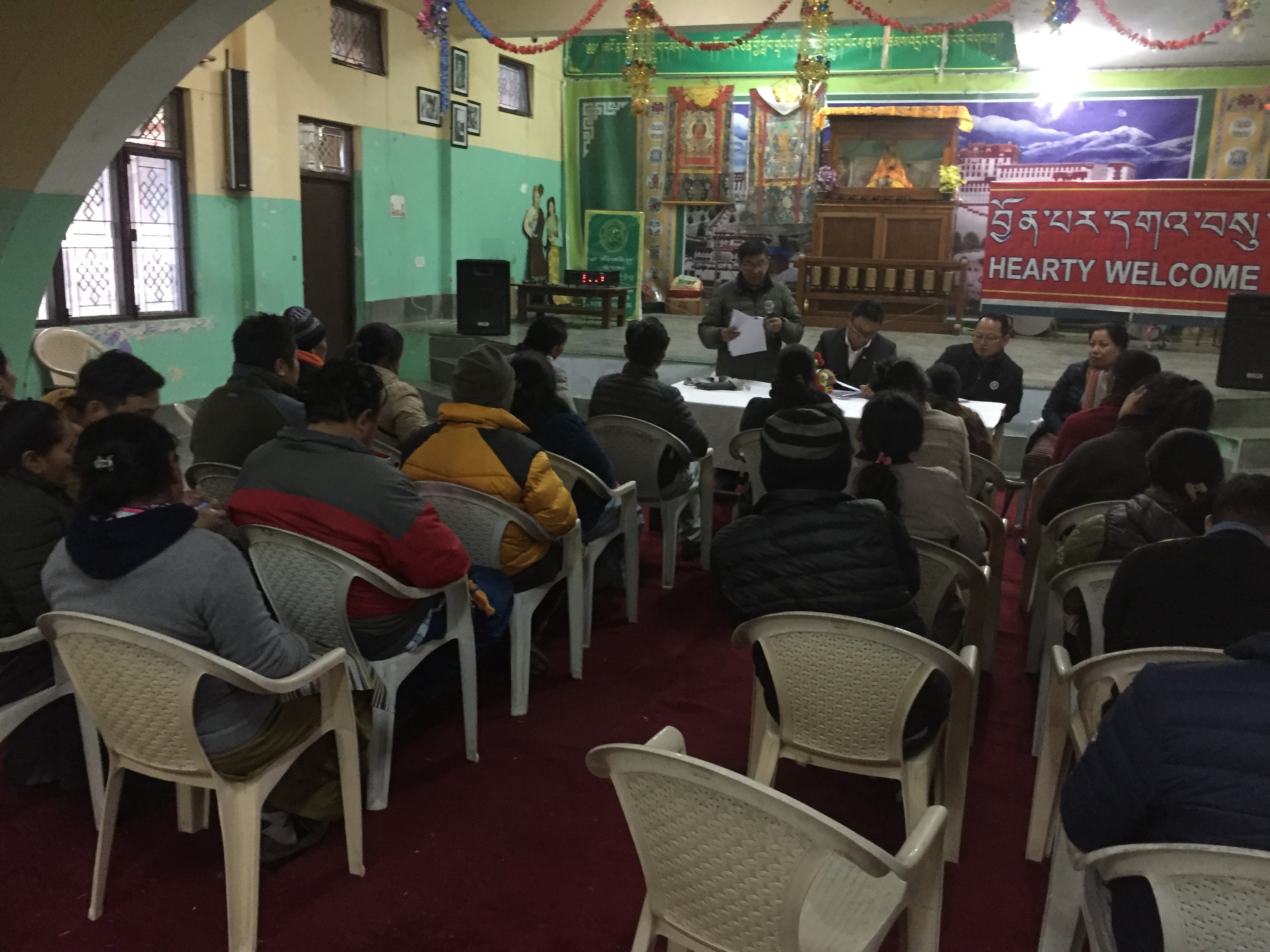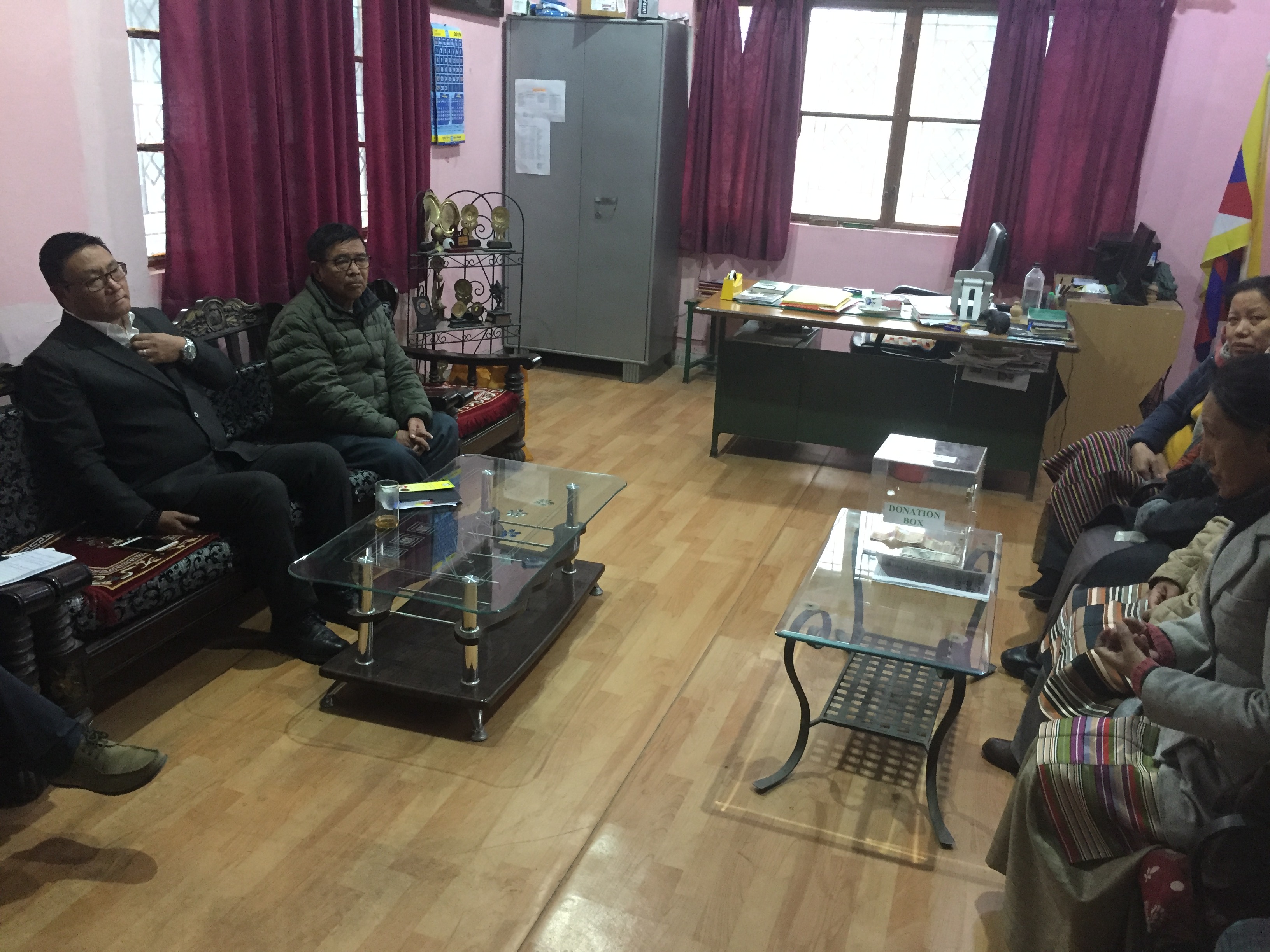 CTA Health Secretary visited at Ngoenga School:
On 19 December, 2019, Mr. Palden Dhondup, Secretary, along with Mr. Namgyal Gedun, Deputy Secretary, Department of Health, CTA visited Ngoenga School, Dehradun, for general inspection of the school.
All the special students of Ngoenga School with all the teachers & staff members received them with a hearty welcome. The Ngoenga students & staff members gathered at school hall and held a short Tibetan Cultural Program in the morning. In the program some dance sequences were performed by the students.
The Secretary and Deputy Secretary spent a full day observing all kinds of school matters ranging from school administration to students and challenges faced by staff. Not only that, In an unprecedented way, this time the Secretary along with his colleague Mr. Namgyal Gedun had a one to one brief meeting with all the members of the teachers and administration staff. By taking this wonderful opportunity, each staff had put forward their individual's perception and difficulties they face while working at the School. The Secretary took various suggestions from all the staff to initiate necessary changes to be made for the development of the school.
Besides, the secretary has called upon all committee members of the school management at Director Office and had a meeting with the School Director Mr. Pemba Labrang, including the regional Dekyiling Settlement Hospital Exe-Secretary. The meeting touched upon various issues which all boiled down towards how the school should be administered in alignment with today's modern society for the growth of school children & its infrastructure. The Secretary said in his speech," as we know in the era of internet, if we do any good things, the news spreads in a few minutes all over the world and the same is vice-versa for any bad things." He mentioned that co-operation and friendly environment in school campus is also quite important and necessary. Furthermore he said, Physio-Section is also very critical and discussion with the team members in general is important if any problem arises. He said, frequent Physio related workshop with the teachers by school's physiotherapist Mr. Tenzin Jigmey would be very beneficial.
In the afternoon, with the donation from few individuals, a special lunch of momo and soup was served to all school children and staff.
In the evening, one last meeting was held at School hall with all the Teachers, Foster parents and Administration Staff. The School Director read the annual report of the school mentioning the achievements and improvements till date. After that, the Secretary extended thank you and appreciated all the staff for their effort as a team and urged them to continue the same. After that, on behalf of the school, the final meeting ended with Acting Headmistress Mrs. Tashi Kunzom extending thank you & gratitude to Secretary for his visit.