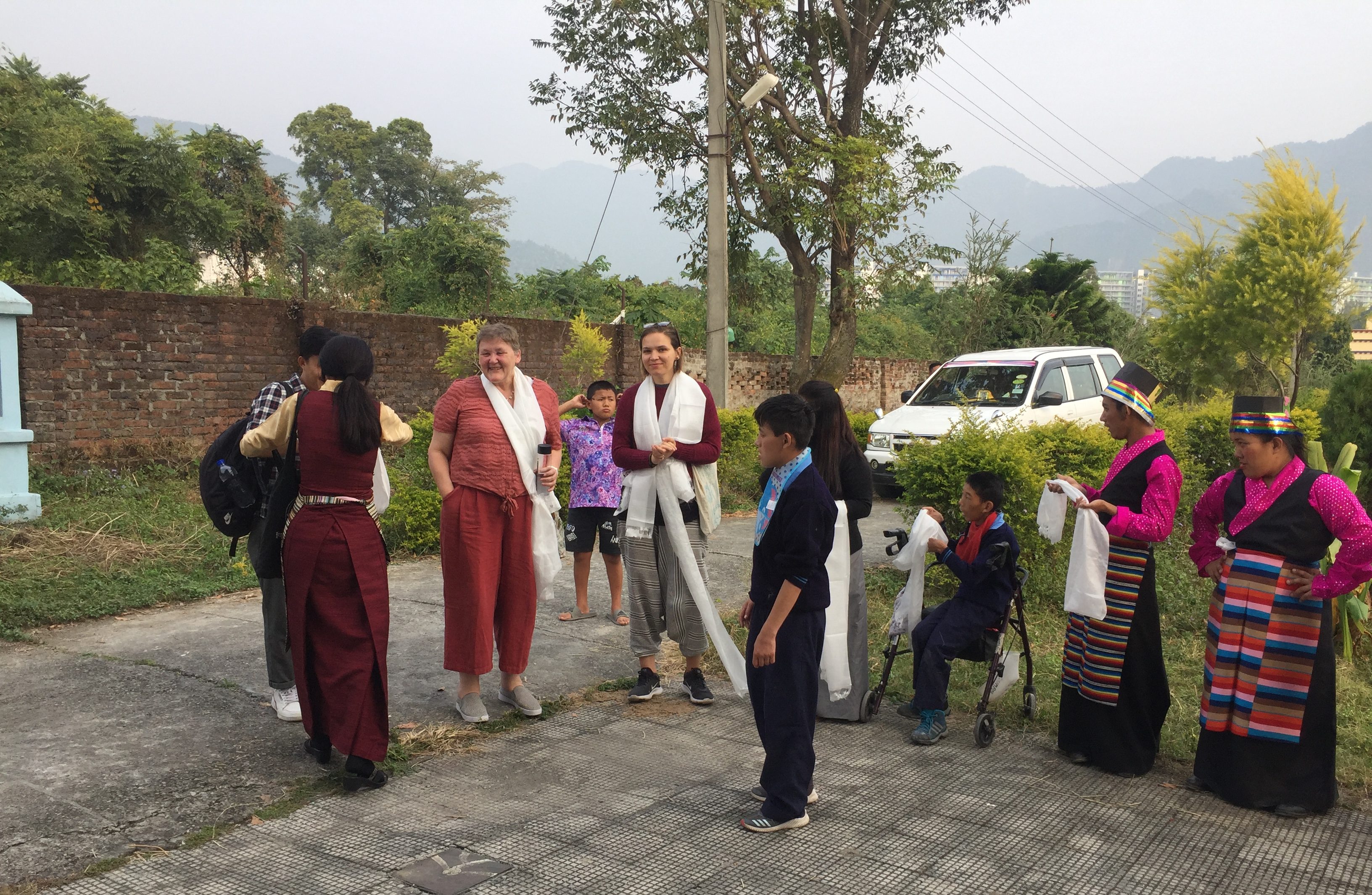 Dehradun: On November 1st, the CEO of the Tibet Relief Fund UK visited Ngoenga School to examine the school facilities and have an updated meeting with the staff.
CEO Mrs. Philippa Carrick met with the school management committee and discussed the current and future status of Ngoenga School. The committee presented a report on future projects and emphasized on the need of a new transportation vehicle for the students following the Indian Government Vehicle Act.
While touring the school, Mrs. Carrick and her team were happy and satisfied to see the condition of the classrooms, facilities, dining hall, and hostels.
Mrs. Philippa Carrick was accompanied by her team, Ms. Terry Bryan (sponsorship coordinator) and Mr. Tenzin Nyima (project coordinator).