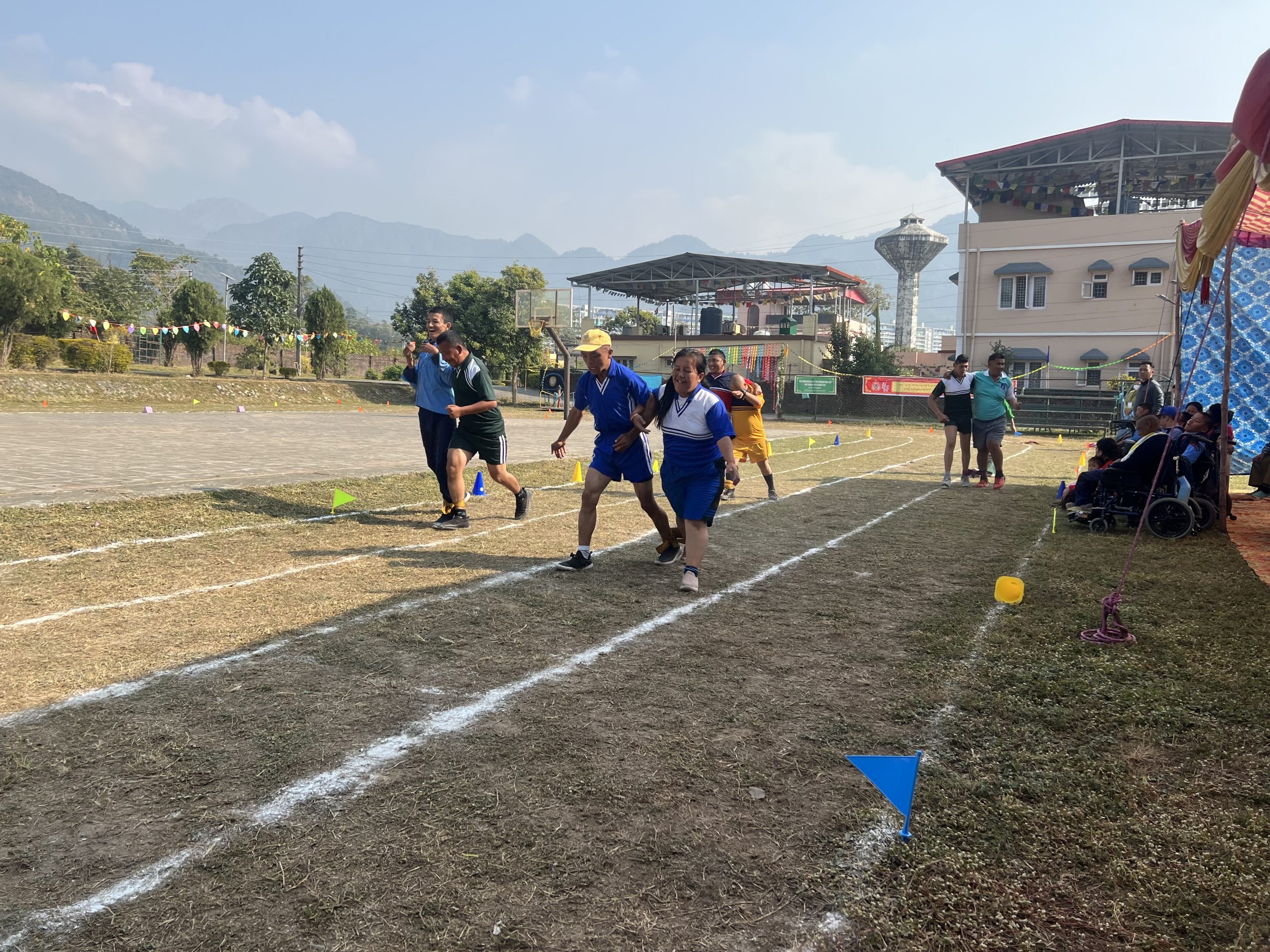 World Disability Day 2022: December 3 is observed as World Disabled Day every year to acknowledge the issues faced by persons with disabilities around the world. World Disabled Day is known as "International Day of Persons with Disabilities", the day aims to promote awareness on disability issues and the fundamental rights of persons with disabilities.
In today's world, disability is not considered a state of inability. This day is observed every year to inculcate a sense of compassion among all human beings on Earth. On this day, we all celebrate the lives of persons with disabilities and salute their determination.
The Ngoenga School for Tibetan Children with Special Needs, Dehradun, celebrated International Disability Day at the school basket court every year. The ground was beautifully decorated with full of colorful flags, flowers, and banners all around the corner mostly by the teamwork of the school headmaster, teachers, and another few staff to grace the occasion. The function was attended by special guests; Khenpo Choes-kyab, Director of Drikung Kagyu Monastery, Khenpo Rangdol, Director of Doon Buddhist Community, Mrs. Lobsang Tsomo,
Director of TPHC, Dekyiling. The program started with the march-past and different types of physical exercises performed by the school students followed by the Tibetan/Indian National Anthem. The school Director, Mrs. Tashi Kunzom gave a relevant speech about the day and explained the importance and significance of the occasion. After that, a group of students performed various types of cultural and folk songs and dances specially arranged for all the guests of honors, and the whole program continued with multiple activities of the sports program like Marble Race, Ball Passing, Open Race, Sack Race, Shotput, etc. The school staff member also participates in sports games. Tea and Biscuits were served as a refreshment. The day-long program concluded with the prize distribution to all the winners and the day ended full of excitement and maximum enjoyment by the children and staff.
A special vegetarian lunch was served to all the children and the staff on a particular day.