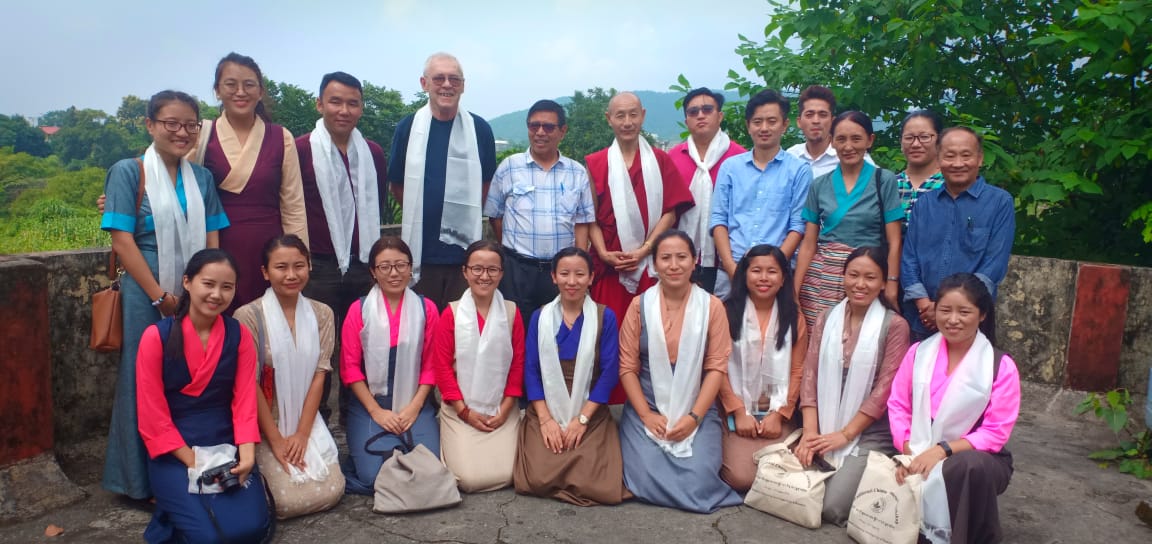 A Get-Together meeting was held on the final day of acupuncture treatment services rendered by young doctors "Amches" of Men-Tse-Khang on 30 August 2019 lead by Mr. Kay Ehrbar (Accupuncturist) with total 12-15 members in the team. We extended our gratitude with an arrangement of tea and snacks, and offered the traditional scarf; "katha", to say thank you and show our appreciation.
They also arranged samosas and fruit juices to all the students and staff at Ngoenga School.
The Amche's found a range of improvements and benefits for many of the Ngoenga children and Mr. Kay Ehrbar agreed to do follow-up program next year for the interest of children and this institution.