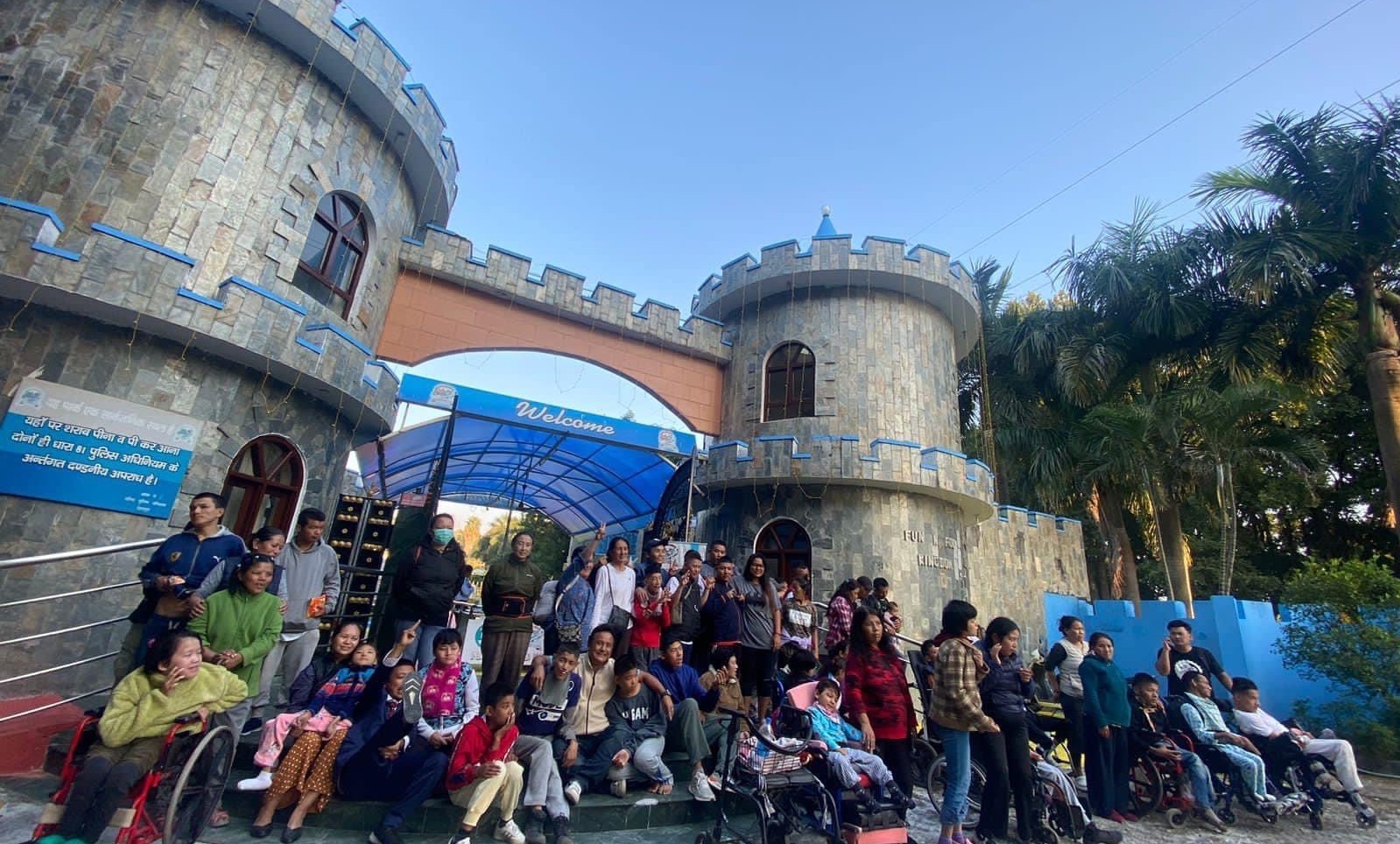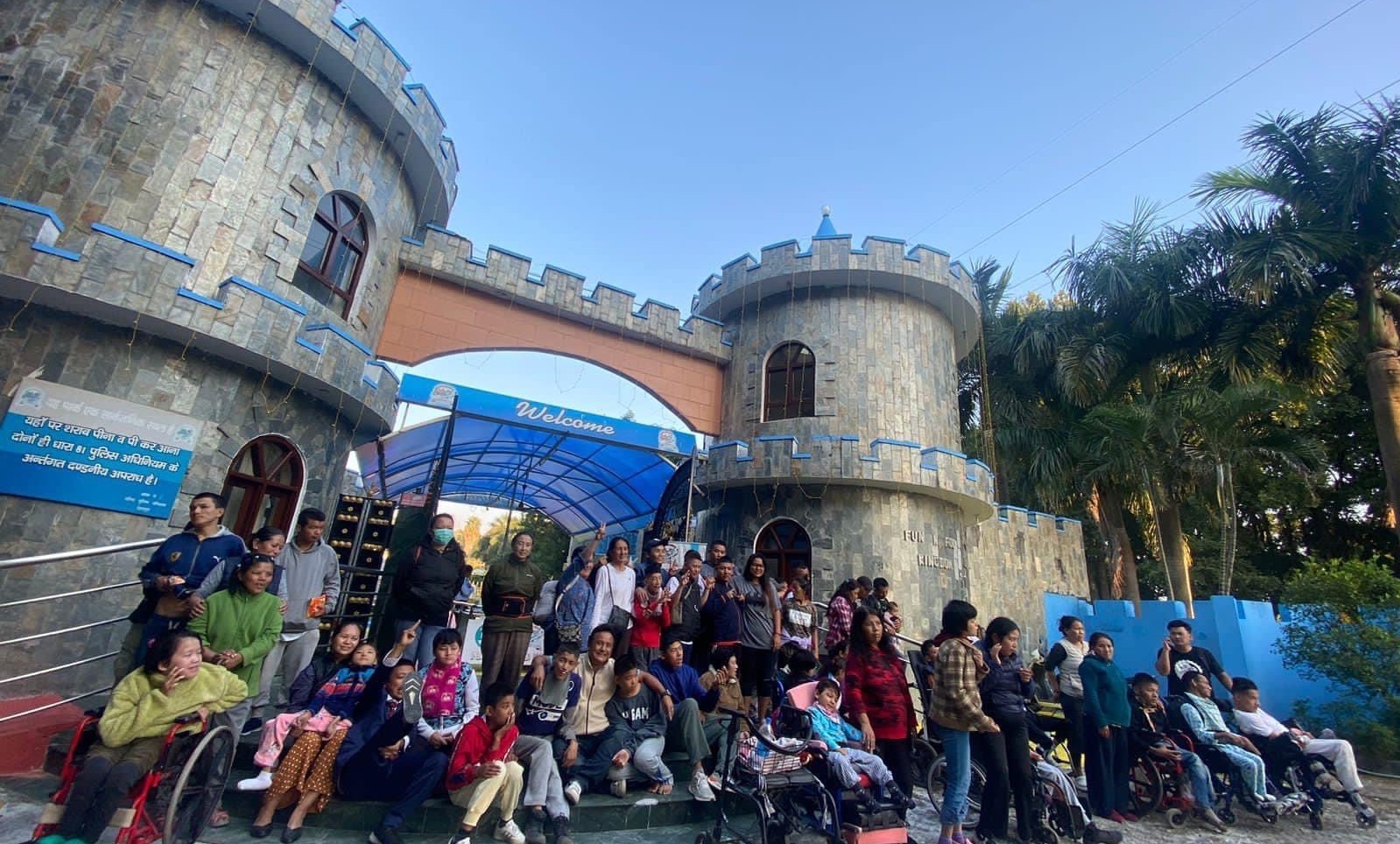 On 26th October, like every year, Ngoenga school organized the school picnic at the Fun & Food Kingdom in Dehradun which is an hour distance drive from the School. Turns out that, it is also one of the most eagerly anticipated events of the year for the children. All the children and staff members were settled in two buses and then left for the picnic spot. The children seemed quite energetic and were elated the entire time of the journey.
As they reached the part, they were greeted cordially by the park staff. The students could not contain their excitement upon seeing the variety of types of equipment for amusement as they entered the gate. While others were getting ready for real fun, some students pursued the rides and contemplated which one to ride. Most of the yards were big and open, allowing the children to move around freely and safely.
Under watchful individual supervision, each child was given the opportunity to engage in various activities and have fun. While enjoying the rides, the students were yelling with delight. The staff, teachers, and kids all joined in a joyful, laughter-filled dance as there were music and drops of water cascading from all directions. They also enthusiastically dived into the pool. It was particularly interesting to watch the students practice, the abilities they had learned in class in a more playful and informal setting. Despite all the splashing, sloshing, and giggling, kids maintained their composure and were seen taking the initiative to assist their friends as needed. After a high-energy entertainment, a very appetizing lunch was served. 
The time quickly flew by as all the people enjoyed the different forms of entertainment. The group photo marked the end of the day. Despite being worn out, everyone had a huge smile on their faces, reflecting that they had a wonderful day. The staff and kids had the happiest day of their lives, and the bond between them and the students grew stronger than ever. All of them safely reached back in the dusk. The entire Ngoenga Family extended their gratitude to "TIBET RELIEF FUND, U.K", for their immense care and love for the Ngoenga children.