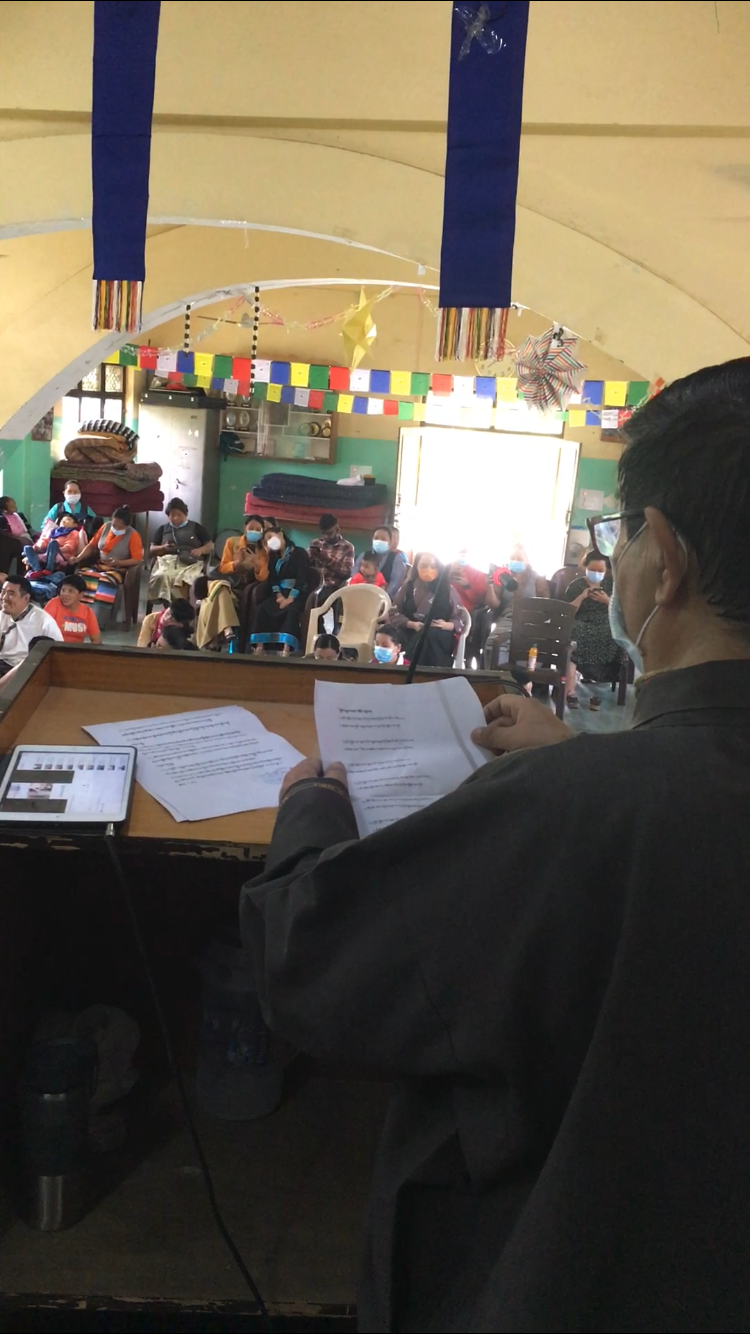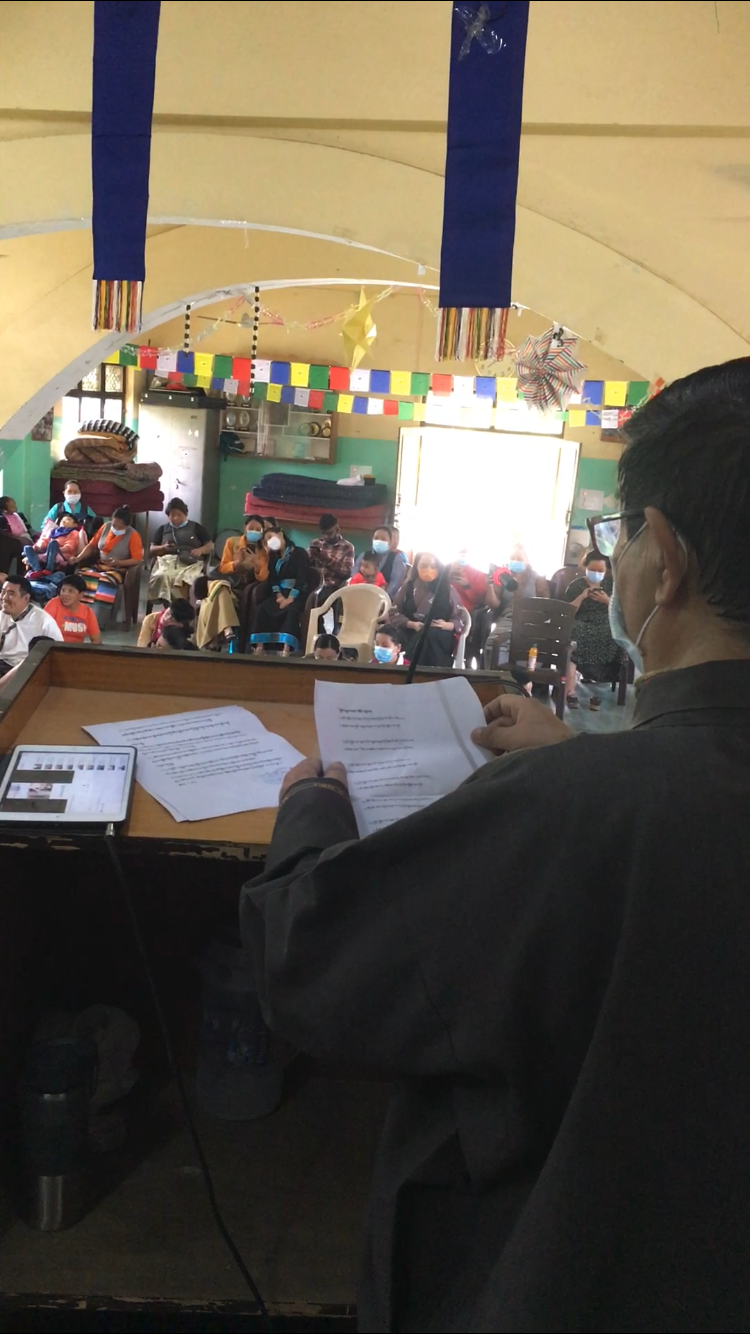 Dehradun: On July 6th, 2021, the birthday of the auspicious day began with the children, staff members, and their family members in their best outfits wearing traditional dress and happy & smiley faces.  The entire family of Ngoenga School gathered at the venue, the school auditorium for the celebration. The program began with singing the Tibetan and the Indian National Anthem. Then followed the offering of traditional Tibetan scarf (Khatak) to The Portrait of H.H. the 14th Dalai Lama from all the staff members.  Post the scarf offering ceremony, the entire members of the school prayed for a while.
Then, a beautiful birthday cake was cut by the director Pema Labrang and was shared with everyone at the venue. With that tea and snacks were also served.
Every individual present at the function were seen experiencing a joyous time and having their best day by receiving delicious meals all day.
The celebration has been made a wholesome experience with the generous donations from various individuals regard the school close to their heart.
Cake sponsored by the school teacher: Gen Choekyi la.
The special vegetarian breakfast & lunch to all the children and staff sponsored by: Mike lee Michael from Tibet Relief Fund who is also the sponsor of our child.
Dinner sponsored to children by Tashi Topgyal from Germany (brother of the school nurse Tsering Yangzom).