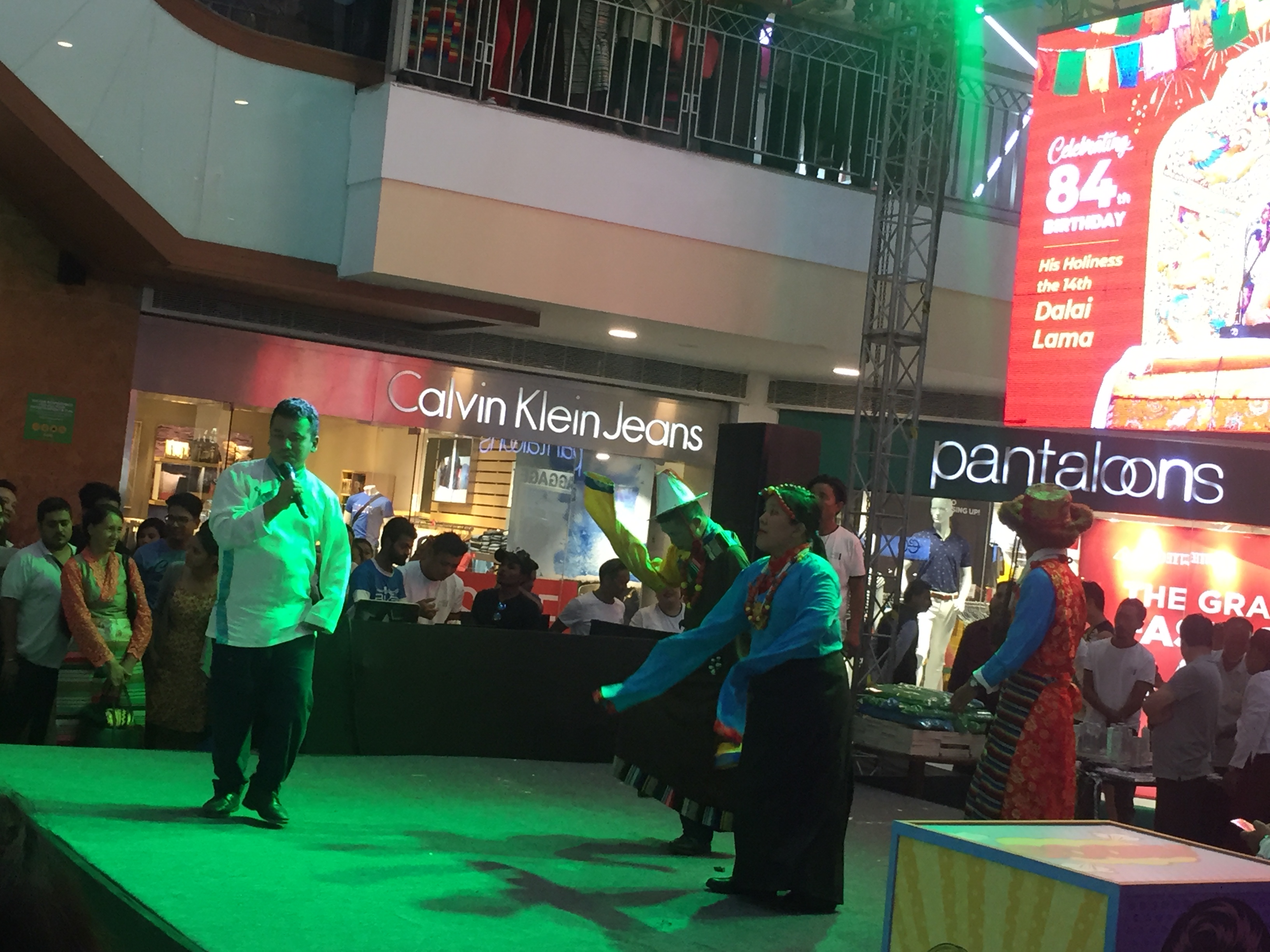 On July 6, 2019, we began this auspicious day with morning payer (Sangsol) at 7 on our school terrace office building where both staff members and children were seen with their best outfits wearing traditional dress and make over and on receiving special invitation from Dekyiling settlement office, with director and teachers, our special children had participated the event. Our children had performed a group song and were deeply appreciated by audience. Only those who have performance were taken; those who stayed behind celebrated the day with their school staff, Secretary, foster parents in Ngoenga hall having their best day by receiving tea, sweets & delicious meals all day along with festive music and dance.
After arriving Dekyiling Tibetan colony at 9 am, the officials and people of Dekyiling welcomed chief guest of event Sakya lama who gracefully embraced the event including Settlement Welfare Officer, Ngoenga School Director Mr Pemba Tsering, Headmistress, etc. The event started with an offering of butter lamp and white scarf to His Holiness portrait and then, Tibetan National and Indian national anthem were sung. With people donations and their love for his holiness, a 7 feet cake were seen to be bought as a gesture of deeply felt gratitude to his holiness birthday. Cake cutting was initially done by his eminence the Sakya Lama and distributed to people. The audiences were also served with our traditional sweet rice with butter tea. The statement of Kashag and parliamentarian is then read by settlement officer. There are series of performances and they were presented one by one. Every individual presented at evening were seen enjoying their joyous moment especially, our Ngoenga School students. They sang and dance along with performers. The beginning of day was thought to be spark of event. But there were more of series of moment of joy is to come. There was an evening celebration to pacific mall at Rajpur Rd., Dehradun.
We were also informed that there will be a longlife offering from his eminence to the people. His eminence the Sakya Lama. Before starting the prayer, His eminence had addressed the audience with his experience of encountering of people and his learning in life and lesson from several situations. Reiterating the importance of his holiness presence, he reminded us be a better person and do long life prayers to his holiness. The prayer was then completed after 2 hours.
The evening celebration was as said before was at pacific mall. When we arrived there, all the preparations was already done. There mall was all crowded with Indian and Tibetan people. His holiness life story and his accomplishments with all his struggles towards Tibetans and all sentient beings were displayed through videos on Mall screen. Then, when the chief guest arrived, the cake cutting was again done and given to the people presented in the mall. The sole purpose was creating awareness among Indian people about this event and his importance to the society and to the world at large. There were again beautiful performances presented by Dekyiling settlement, Manduwala people and to our surprise, our children performed out on confidence. They danced and sang at same time: Likely multitalented children with special needs.
The event was concluded by a speech from our chief guest Sakya Lama wife and then, as usual, the Tibetan circle dance performance was also performed. The day was so well gone and imprinted with joyous moment of a year.
Filed by: Office Secretary, Ngoenga School, Dehradun.